OMG yes. 3 layers of the best parts of life come together in one bar: Nutella, cheesecake, and an Oreo/butter mash-up. 3 desserts are always better than one, obviously. Recipe and image via Tide & Thyme.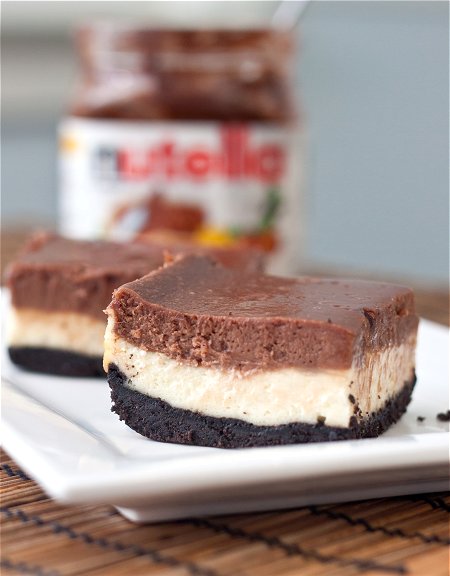 Ingredients:
2 cups Oreo crumbs
1/2 stick unsalted butter, melted
16 ounces cream cheese, at room temperature
2 eggs, at room temperature
1/2 cup granulated sugar
1/4 cup + 1 tablespoon heavy cream
1 vanilla bean, halved and seeds scraped (or 1 tsp vanilla extract)
1/3 cup Nutella
For preparation instructions, click here.