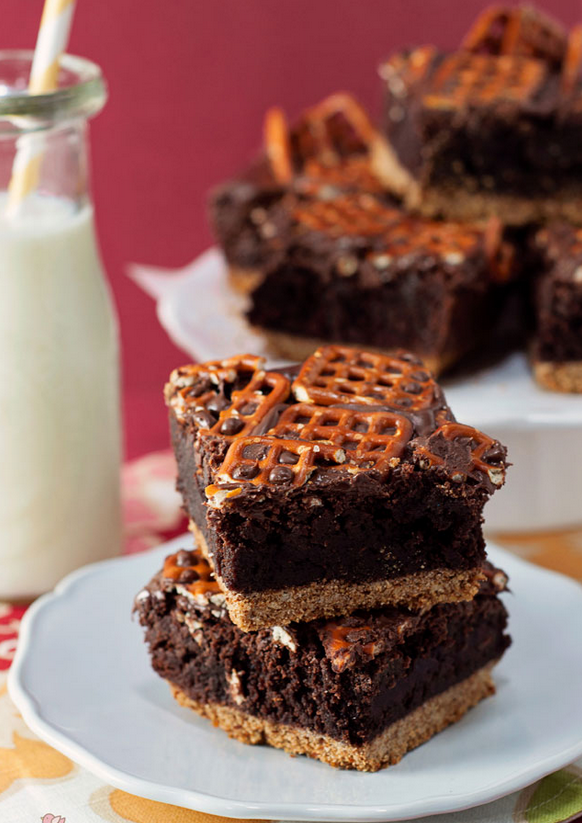 Yay for the union of salty and sweet! This combination is always guaranteed to be good. The addition of Nutella to the brownies makes them even fudgier and more magical. Recipe and image via Bakingdom.
FOR THE CRUST
1 1/2 cups pretzels
1/3 cup brown sugar
3 tablespoons unsalted butter, melted
FOR THE BROWNIES
1/2 cup (1 stick) unsalted butter
1 cup sugar
2 eggs
1 teaspoon vanilla
1/3 cup unsweetened cocoa powder
1/2 cup flour
1/3 cup nutella hazelnut spread
1/4 teaspoon salt
1/4 teaspoon baking powder
More Nutella spread for frosting the brownies
Extra pretzels for garnishing
For preparation directions, click here.