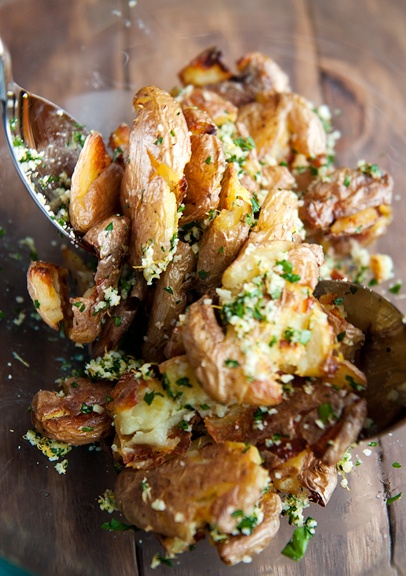 Yay carbs. Just because the holidays are over, does not mean I'm neglecting them. No one should because look at how great this picture of these heavenly parmesan smashed potatoes looks. Recipe and image via Use Real Butter.
Ingredients:
2 lbs. fingerling potatoes, scrubbed clean
1/2 cup olive oil (or less)
1 tsp sea salt
3 cloves garlic, peeled, crushed, and minced
1/2 cup fresh flat-leaf parsley, minced (should be about 1/4 cup when minced)
1 lemon, grated zest of
1/4 cup Parmesan cheese, grated
For preparation instructions, click here.