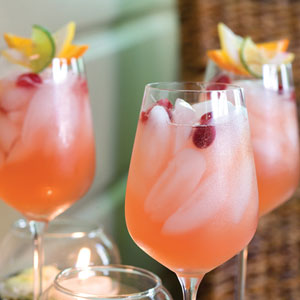 This is a quick and easy cocktail to make – and perfect for Sunday Funday when you have some left over light beer in the fridge. Love this cocktail (girly alcohol)!
Ingredients
1 (12-oz.) can frozen pink lemonade concentrate, thawed
3 (12-oz.) bottles beer (not dark), chilled
3/4 cup vodka, chilled
Ice
Garnishes: fresh cranberries, citrus slices
Directions
Stir together first 3 ingredients. Serve over ice. Garnish, if desired.
Image and recipe via.