I don't know about you, but I find myself enjoying meals much more when they're served in a bowl, so this roasted aubergine tahini bowl recipe just screams comfort to me! Made from mostly black beans and brown rice, this hearty savory dish is filling yet fulfilling — and it's gluten-free and vegan! Image and recipe via Deliciously Ella.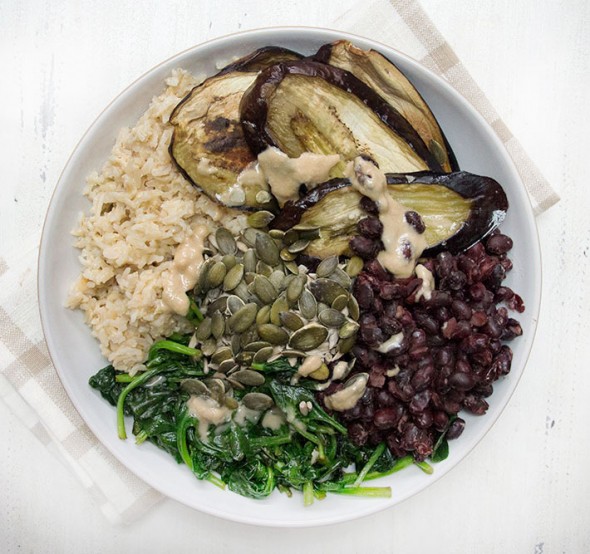 Ingredients:
Serves 2
2 large aubergines (eggplants)
one 400g tin of black beans
one bag of spinach (about 200g)
a big handful of sunflower and pumpkin seeds
1/2 a cup of brown rice
4 tablespoons of tahini
2 tablespoons of tamari
2 cloves of garlic
1 lemon
For instructions, go here.