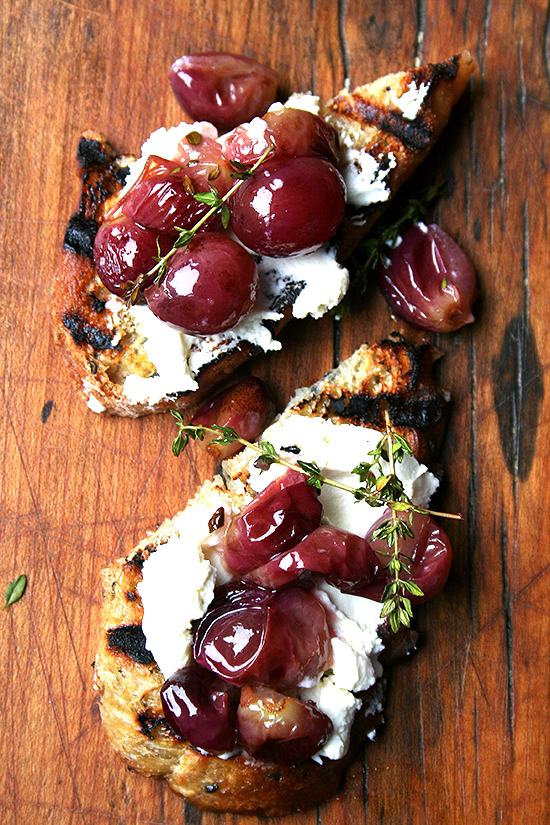 This recipe is basically just a fool-proof combination of things that taste delicious together. I mean, look at the ingredient list below – there are no specific measurements, so it's all up to you. If you want the proportions to be 90% cheese, 6% grapes, and 4% bread, then go for it! Recipe and image via Alexandra Cooks.
Ingredients:
grapes
olive oil
kosher salt
fresh thyme sprigs
good rustic bread, sliced into 1/2-inch thick pieces
fresh ricotta
1. Preheat oven to 450ºF. Spread grapes onto a sheet pan. Drizzle with olive oil. Sprinkle with salt. Lay thyme leaves over top. Toss all together gently with your hands. Place pan in the oven for 7 to 9 minutes or until grapes just begin to burst. I prefer the shorter roasting time — it's nice when some of the grapes remain in tact.
2. Meanwhile, heat a grill or grill pan to medium-high. Brush the bread with olive oil. Grill until nice and toasty.
3. Assemble the open-faced sandwiches: Spread fresh ricotta over bread. Top with roasted grapes. Discard thyme sprigs.