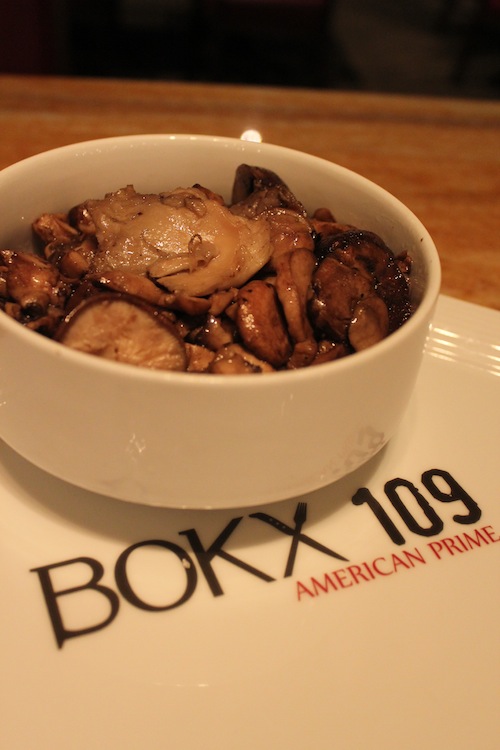 While in Massachusetts, our EIC Bryce Gruber ate at BOKX 109 American Prime and loved it. She loved it so much that she will not stop talking about it. One of her favorite appetizers were the roasted mushrooms. They look pretty yum to me. Here's how to make them in your kitchen.
Ingredients
1 cup sliced Shitake mushroom
1 cup sliced oyster mushroom
1 cup of quartered crimini mushrooms
Truffle oil
1 oz fresh chervil
Salt and pepper
Vegetable oil
Directions
Preheat oven 400 F. In a large bowl, mix all mushrooms and dress with truffle oil. Season with salt and pepper and mix well. Place on a roasting pan and roast for 15 minutes. Let cool. In a sauté pan heat up vegetable oil; when hot, add in the mushrooms and sear them until crispy. Toss in the fresh chervil and serve.