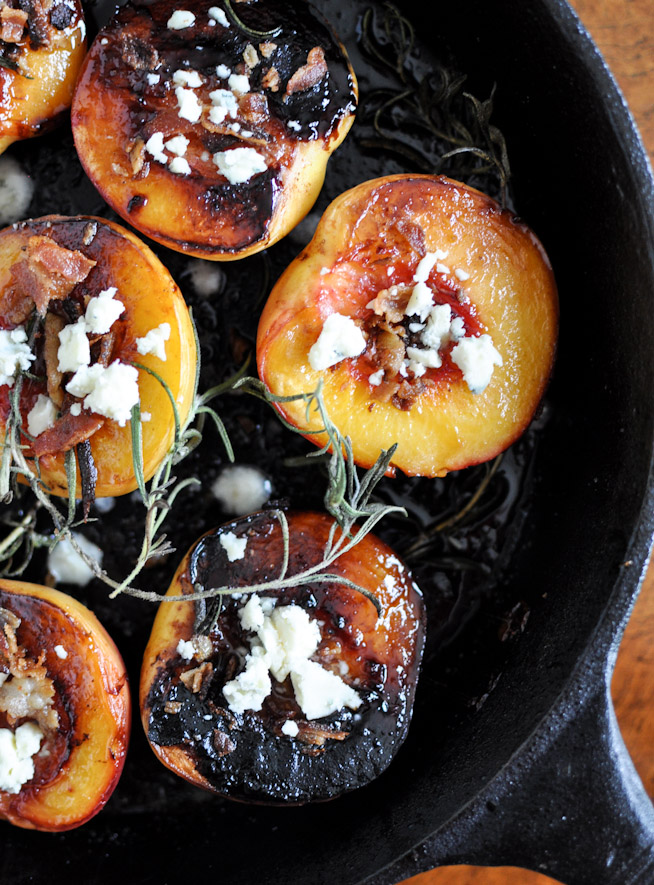 Nothing cancels out the bountiful nutrition found in peaches like a nice dose of bacon grease. In this case, do we care? No. They look totally irresistible. Recipe and image via howsweeteats.com.
Ingredients:
4 slices thick-cut bacon
4 large semi-ripe peaches, cut in half with pit removed
1 tablespoon granulated sugar
1 tablespoon brown sugar
1/4 teaspoon coarse sea salt
1/8 teaspoon pepper
4 large sprigs fresh rosemary
2 ounces blue cheese, crumbled
For preparation, click here.