Spinach Avocado Stuffed Portobellos are vegan, soy-free, gluten-free, guilt-free, and totally easy. Who knew veggies stuffed with more veggies could be so delicious? Recipe and image via Vegan Yumminess.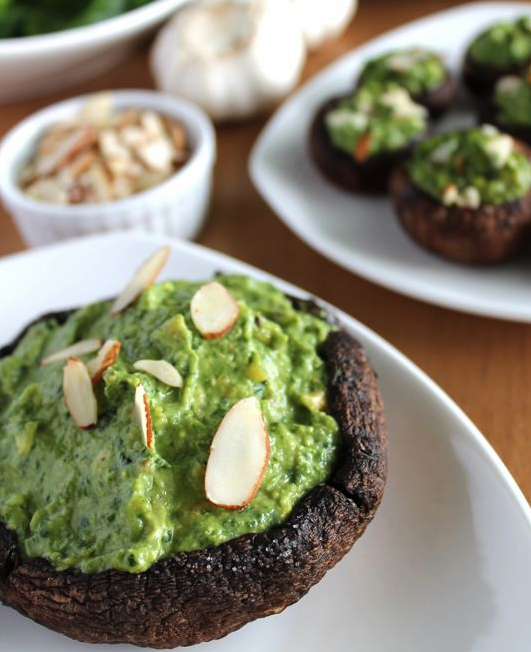 Ingredients:
2 Portobello mushrooms (Or leave out the large Portabellos completely and just use 8 oz of Baby Bellos)
6-8 Baby bellos (Or 1 more large Portobello mushroom)
2 tablespoons extra virgin olive oil (divided)
1 1/2 cup fresh baby spinach (well packed)
1 clove garlic
1 ripe avocado
1/4 cup walnuts (toasted, if you want)
1 tablespoon nutritional yeast flakes
1 tablespoon lemon juice
salt to taste
handful of sliced almonds (for garnish)
For preparation directions, click here.