You can never have too many grilled cheese recipes in your repertoire. This Strawberry Bruschetta variation is a good one because brie, balsamic, and berries can do no wrong. Recipe and image via Foodie Crush.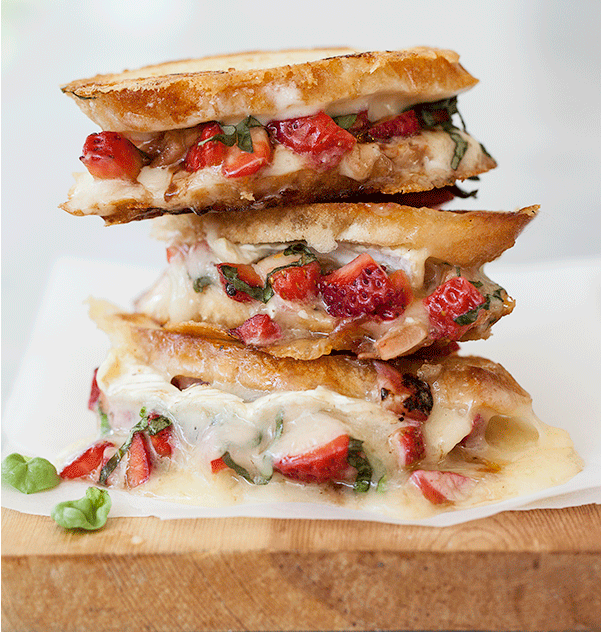 Ingredients:
8 thinly sliced pieces of sourdough baguette
4 tablespoons butter
4 large strawberries, chopped (about 1 cup)
4 large basil leaves, slivered
1 teaspoon extra virgin olive oil
1/2 teaspoon balsamic vinegar
1/4 teaspoon lemon zest
kosher salt and pepper
8 ounces brie cheese
For preparation instructions, click
here
.