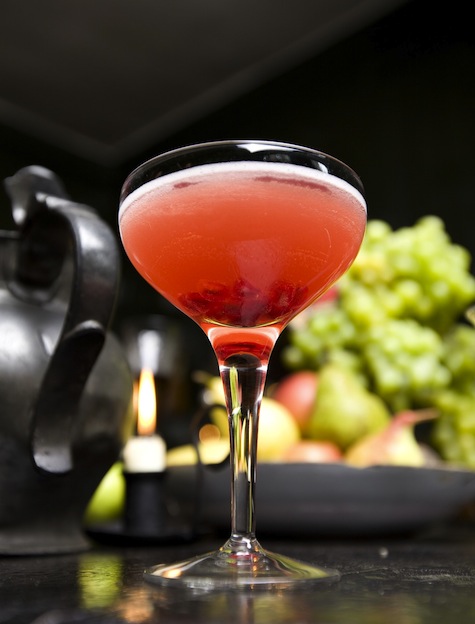 Still looking for the perfect Oscar party cocktail? Try "The Iron Lady." Maryl Streep is nominated for Best Actress for her portrayal of Margaret Thatcher.
Ingredients
2 Parts Plymouth Gin
½ Part grenadine
½ Part Lemon Juice (Fresh)
¾ Part Egg White (optional)
Directions
Just give all ingredients a good shake, strain into a cocktail glass and garnish with a slice of lemon.