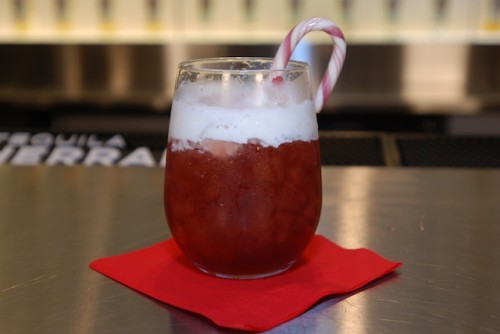 Your Sunday evening cocktail is brought to you by tequila. Have one last weekend hurrah before Monday morning.
Ingredients
1.5 oz. Herradura Reposado Tequila
2 oz. Pomegranate Juice (unsweetened)
.5 oz. Vanilla Syrup
1 oz. Heavy Cream
Directions
Fill highball glass with ice. Pour Herradura tequila, pomegranate juice and vanilla syrup over ice. Stir ingredients in glass. Insert candy cane. Place heavy cream into ice filled shaker and shake vigorously. Layer heavy cream in glass.
Recipe by renowned mixologist Mark Drew.