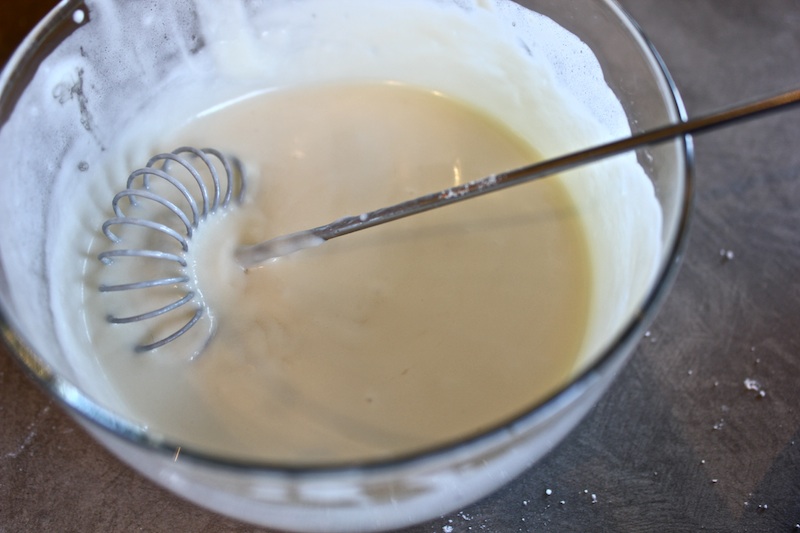 Our homegirls over at From The Little Yellow Kitchen got down with a seriously yum-worthy Beignet recipe that'll blow your mind.  What puts these little babies in to my EPIC box? The girls used this killer Vanilla Marscapone Dipping Cream that I'd suggest using for most anything you need to dip with over the holidays.
Vanilla Mascarpone Dipping Cream:
Recipe & image via From The Little Yellow Kitchen
Ingredients:
1 cup mascarpone
1/4 cup heavy whipping cream
1 tsp vanilla
1/4 cup powdered sugar
1 tsp fleur de sel (salted caramel), plus more for drizzing or dipping on the side
Directions:
In a small saucepan, add the cream and let warm up over low heat. Add about 1/2 of the mascarpone, vanilla, powdered sugar, fleur de sel. Combine these ingredients, stirring constantly, for about 1 minute, until mascarpone is almost melted down. Remove promptly from heat, transferring to another bowl, and add the rest of the mascarpone. With a little wire whisk, incorporate the together, adding more mascarpone, if the texture is too soupy.