I recently had vegan ice cream from an ice cream truck, mostly because it seemed like a picturesque, Tumblr-ish thing to do, but I didn't expect it to change my life, which it did. Vegan ice cream is everything, so I'm assuming that vegan milkshakes are everything and more. Here's an Almond Joy one to start you on your path to vegan dessertness. Recipe and image via Edible Perspective.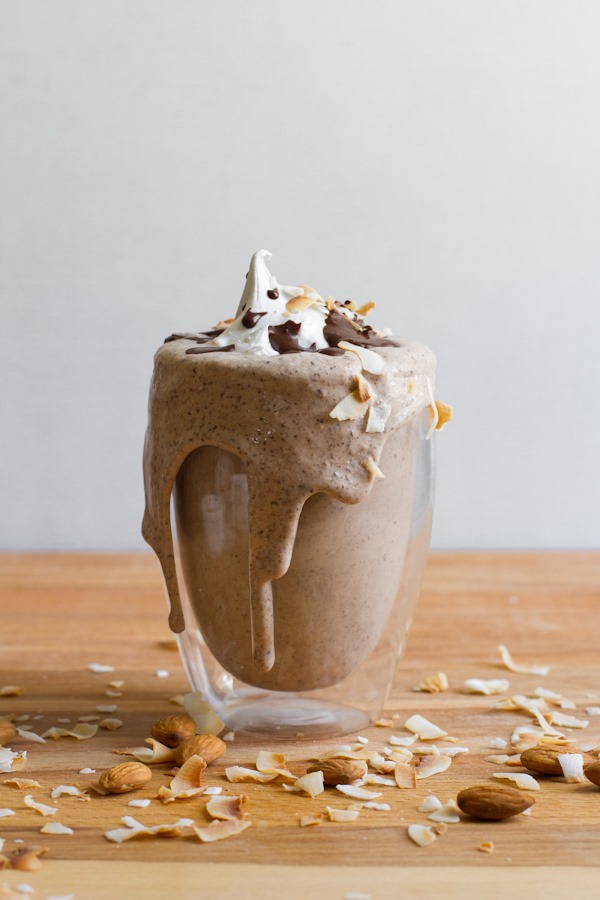 Ingredients:
1 can full fat coconut milk
3/4 – 1 1/4 cups lite canned coconut milk
6 tablespoons unsweetened shredded/flaked coconut
1/4 cup creamy almond butter
2 teaspoons unsweetened cocoa powder
4-6 medjool dates, pitted, or 3-4 tablespoons honey, agave, brown rice syrup
1 teaspoon vanilla extract
1/3 cup chopped dark chocolate, vegan

For preparation instructions, click here.