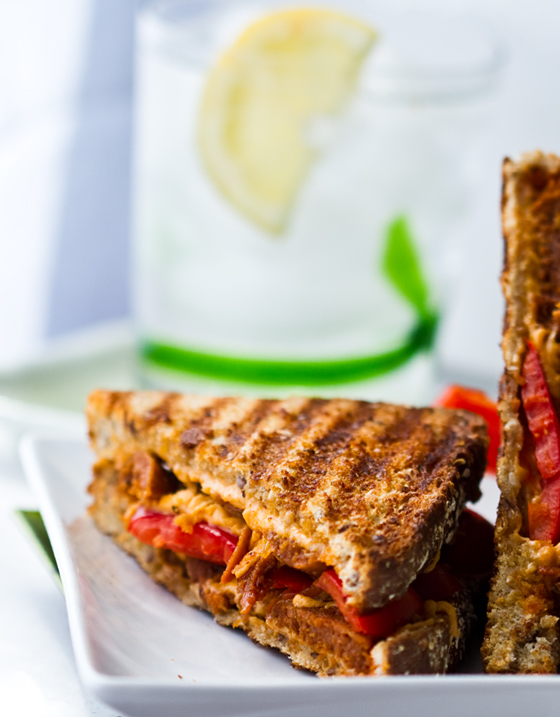 I know what you're thinking: But there's no way a Vegan Philly Cheesesteak exists! Let alone in a panini!
We are here to prove you wrong! This faux Philly Cheesesteak includes layers of melted cheese, plump roasted peppers and onions, and the additional vegan sausage.
Ingredients:
1 Vegan Field Roast Spicy Chipotle Sausage, thinly sliced
1/2 cup Daiya Cheddar Cheese
1/4 cup roasted peppers and /or onions
2 slices of thick-cut sandwich bread – brushed with olive oil on both sides
optional: spices for a pepper/onion saute
For preparation click here.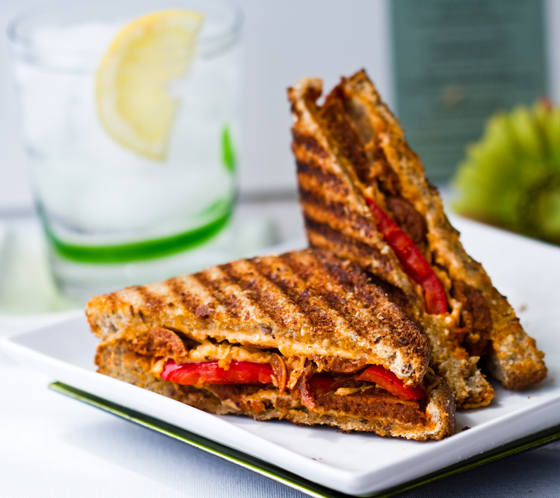 Images [ via ]