I love anything chocolate and pistachios have always been my go-to snack. And now I get to have chocolate and pistachios at the same time?! I'm pretty sure this is the American dream. Image and Recipe via Oh, Ladycakes.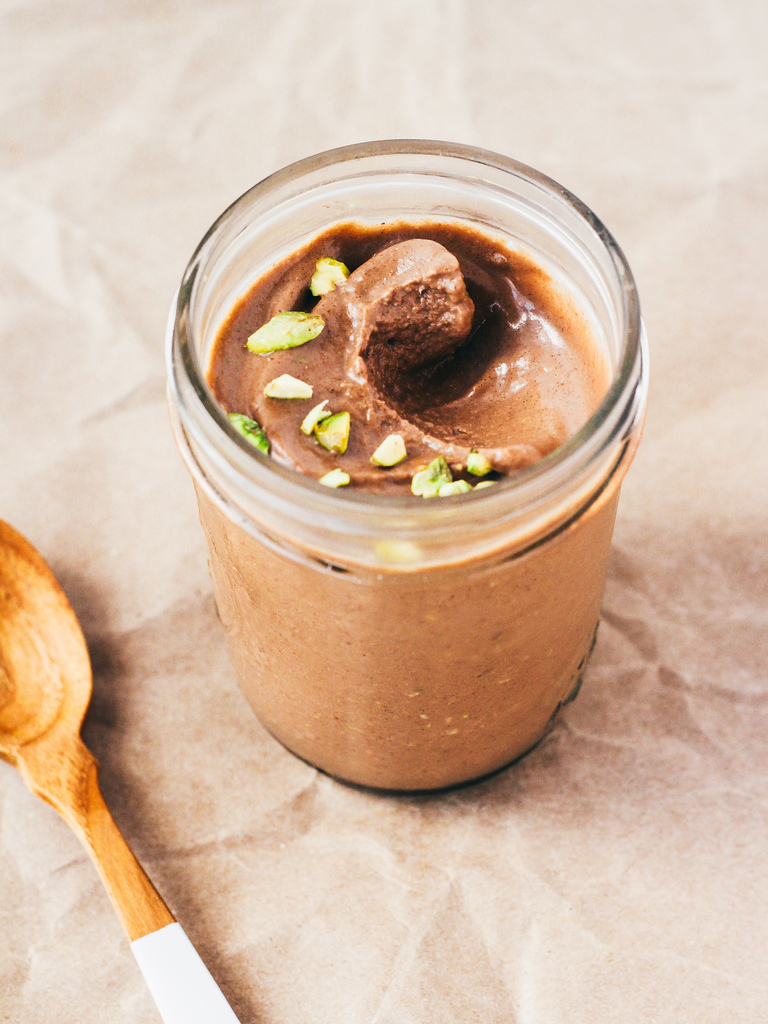 Ingredients: 
1 3/4 cups raw cashews
3 1/2 cups filtered water, plus more for soaking
14 medjool dates, pitted and soaked 15 minutes
1/2 cup cacao powder
1/2 cup pistachios, chopped
For instructions click here.