It's taco tuesday. Which means you get to eat as many tacos as you want and no one can judge you for it (not even you trainer). It is your duty as a human being to celebrate this day properly. To help you, I found this delicious vegetarian recipe. Happy Taco Tuesday! Image and recipe via Honest Fare.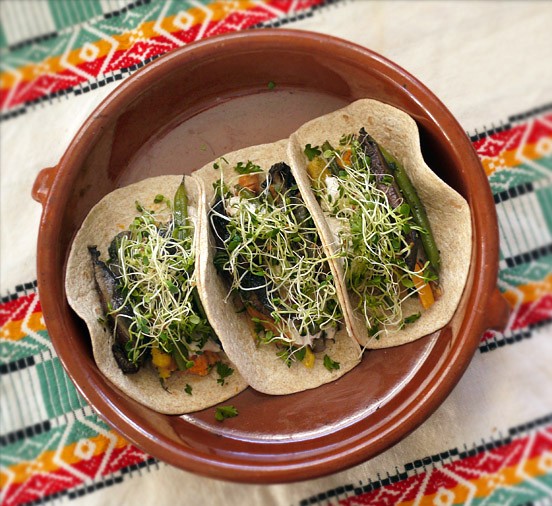 Ingredients: 
1 small acorn squash
1/2 lb green beans
2 portobello mushroom caps
1/2 an onion
1 sweet potato
alfalfa sprouts
handful chopped fresh parsley
couple sprigs fresh thyme
2 cloves garlic
chili powder
cumin
cayenne pepper
olive or coconut oil
kosher sea salt & cracked black pepper
1/2 cup Greek yogurt or sour cream
smokey chipotle Tabasco brand sauce
your favorite whole wheat tortillas
For instructions click here.