We narrowed down the best purple shampoo picks out there to save you serious time.
Brassy hair is basically the worst. You go to your salon for a cool blonde 'do and a few weeks later your hair is fringing on orange. Not fun. The best way to save your blonde hair from brassy tones at home is by choosing the best purple shampoo for you. Purple shampoo helps to keep your hair from turning too warm by using purple and blue pigments to counteract yellow and orange.
The best purple shampoo for your style may not be the same for someone else. Some like their blonde ice cold and silvery, some just want to stay away from butter yellow. Depending on how you like your color to look you'll need to choose your purple shampoo wisely. Our top picks cover the spectrum to give you all the options you need.
For Silvery Blonde Hair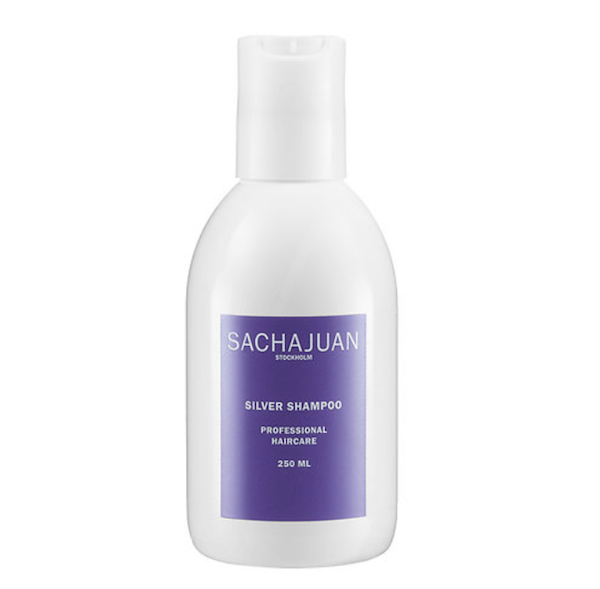 This Sachajuan option is a great all rounder for those who want icy blonde hair. It has the purple pigments to cool your hair down, it's hydrating for bleached blondes, and it has a UV filter to help keep hair from fading.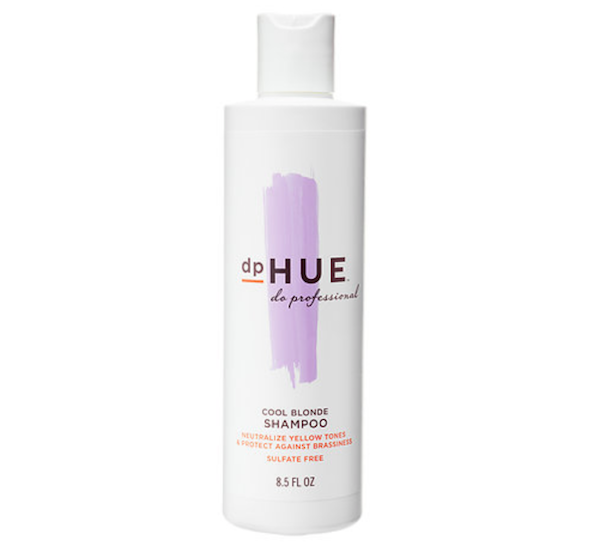 This dark violet shampoo is a great pick for bleach blondes along with those with graying hair. It's a gentle shampoo which should keep dry hair from getting too dry, and it's sulfate free.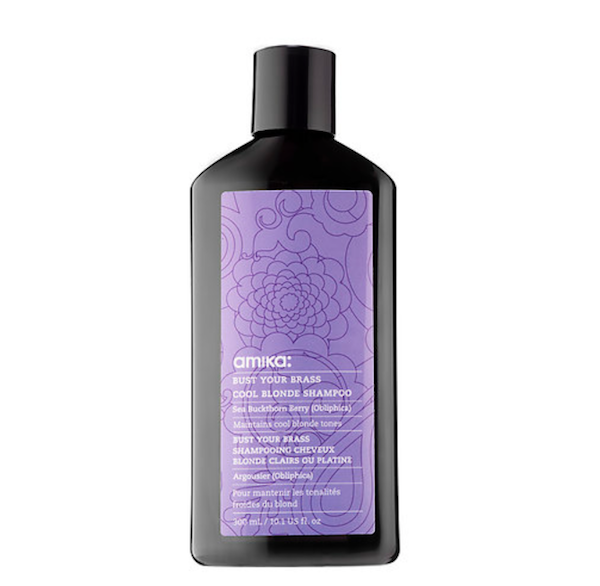 If your blonde hair is on the damaged side, try this Amika option. It has the purple tint to get your cool blonde on but is also extra hydrating and fortifying. With avocado oil, protein, and vitamins your hair will feel soft and strong.
A cheapie option for silver hair comes from Matrix. It will give your hair a bright silvery look which is great for natural brunettes (who tend to have more issues with brassiness) and people rocking the silver hair trend.
For Warmer Blondes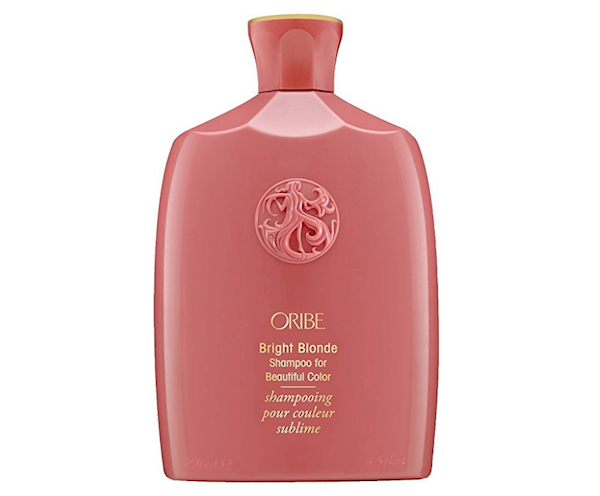 Oribe makes some of the best haircare out there so it's no surprise that their blonde shampoo makes the cut. It's best for blondes that want brightness and dimensional highlights without getting too warm.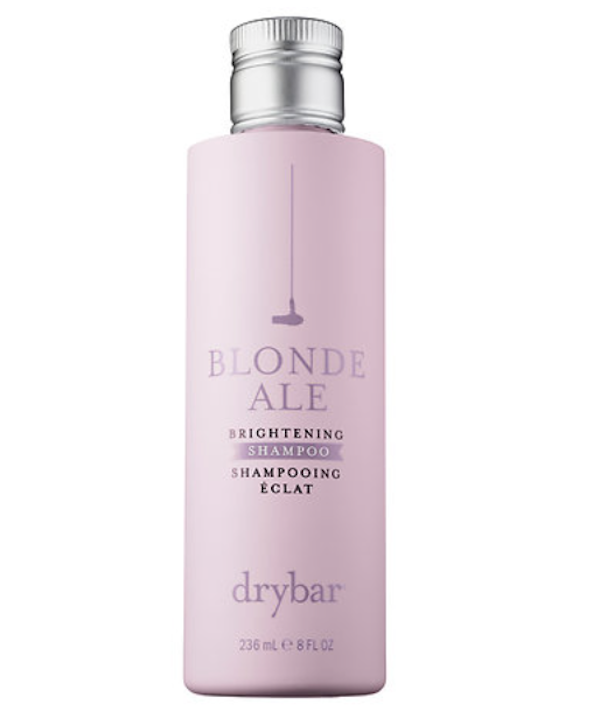 This Drybar shampoo has lemon extract to brighten blonde hair. Unlike dousing your hair in lemon juice for DIY highlights this gently lifts color to a pretty bright blonde.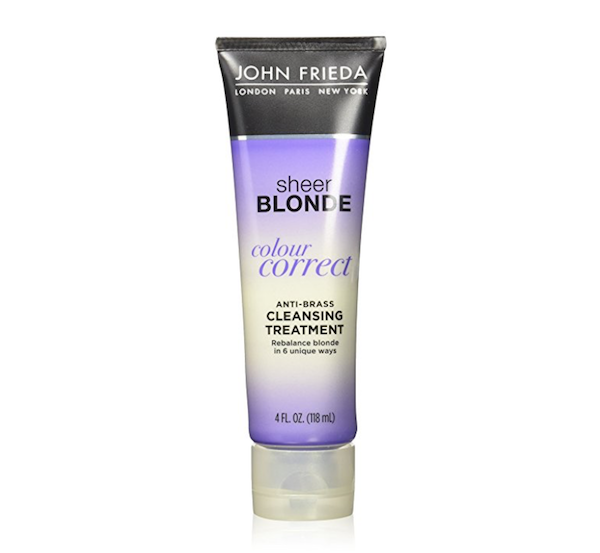 As opposed to your traditional shampoo picks this John Frieda treatment is much less concentrated. This makes it a perfect top up in between salon visits without accidentally getting your hair cooler than you want.
Drugstore Picks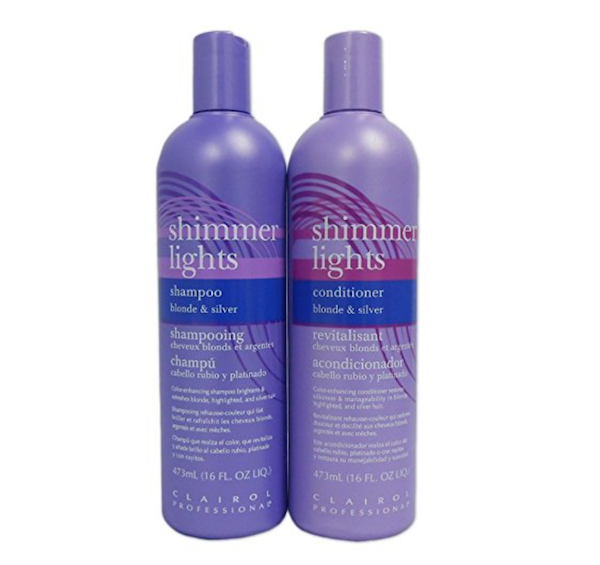 Did you really go blonde in high school if you didn't have a big jug of Shimmer Lights? This throwback pick is still a favorite because it adds so much shine while fighting brassiness. Although honestly, the John Frieda choice is less expensive and also available at the drugstore.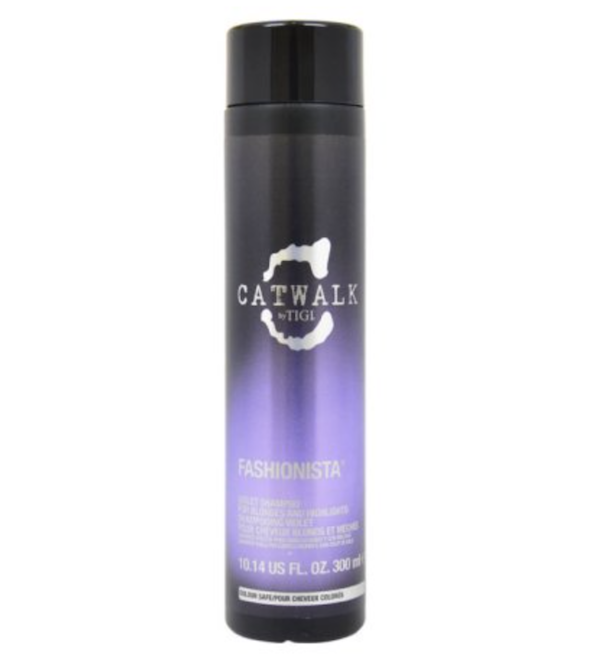 READ MORE: Sunset Eyes are this summer's biggest makeup trend
If your blonde hair is looking lackluster try this TIGI shampoo. It's a bright violet shade to combat yellow tones in blonde hair. You'll get soft, clean, neutral blonde hair out of this shampoo. We've seen it more expensive around the web, but it's a steal at around $10 at Walmart.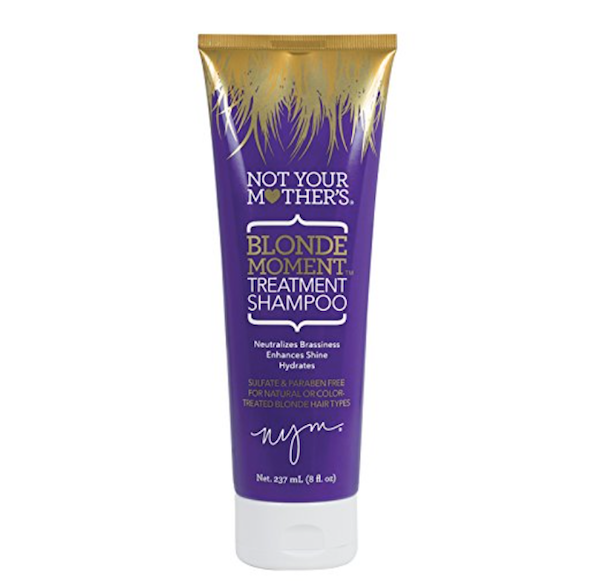 This ultra cheapie option is best for people who really struggle with brassiness. With a dark purple pigment you'll get more bang for your buck. Use just once a week to keep your color in check, but don't go overboard.
Love this article? For more beauty, style, travel, and trending topics check out The Luxury Spot on Facebook. Like us and we'll love you back!