Whether it's the strength, thickness, or issues with peeling– most of us have been faced at some point with some type of nail issue holding us back from the gloriously long, elegant nails we dream of. We recently caught up with Dr. David E. Bank, a Board Certified Dermatologist and author of Beautiful Skin: Every Woman's Guide to Looking Her Best at Any Age, and beauty and lifestyles editor, Aly Walansky, to chat about the best ways to grow stronger nails.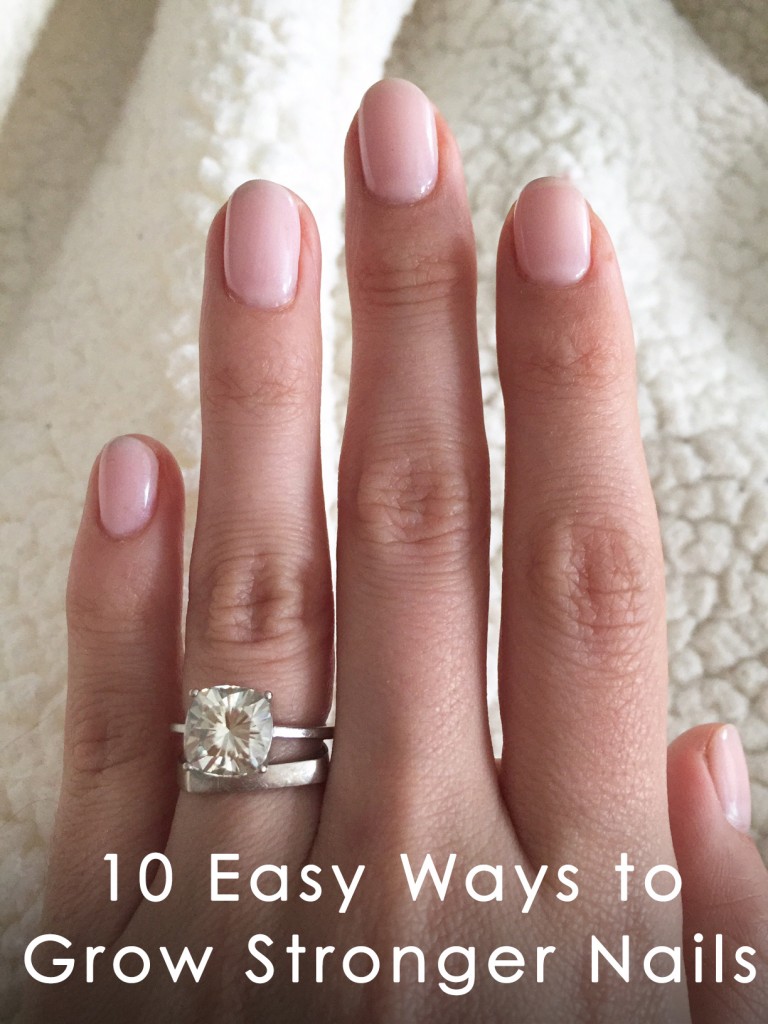 1. Add biotin to your diet. Dr. Bank recommends adding about 2.5 milligrams of biotin each day to your diet to grow long, healthy nails. You can do this with supplements or by adding biotin-rich foods like tuna, mushrooms, and avocado to your meals. Frankly, a slice of avocado makes every sandwich better, so this one should be easy to achieve!
2. Eat your zinc. Zinc, like biotin, is essential for forming strong nails and hair. Dr. Bank suggests noshing on oysters, sesame seeds, pumpkin seeds, and cheese for a healthy dose. If you're a vegan, using a tahini salad dressing might just be the most delicious solution to long nails you've ever heard of.
3. Nourish with cuticle oil daily, or even more. Aly Walansky adds that her nail routine just isn't complete without her daily dose of super-hydrating cuticle oil. "The worst is when my cuticles are dried out. I just massage in cuticle oil nightly, as part of my bedtime ritual." Sally Hansen makes a top notch Vitamin E Cuticle Oil that's easy to find and super affordable. Check it out here.
4. Push back your cuticles. Unless you're a pro, you're better off pushing your cuticles back carefully and then trimming– with the right tools — than cutting. It's just safer, and requires less expertise. Try the Sally Hansen Push-N-Trim all in one tool to get the job done. Adding a drop of cuticle oil to each nail in advance will ensure a smooth pushing experience (you won't get nail ridges in the future), and exposing more of the nail bed will give a longer, stronger appearance to your nails. Available here.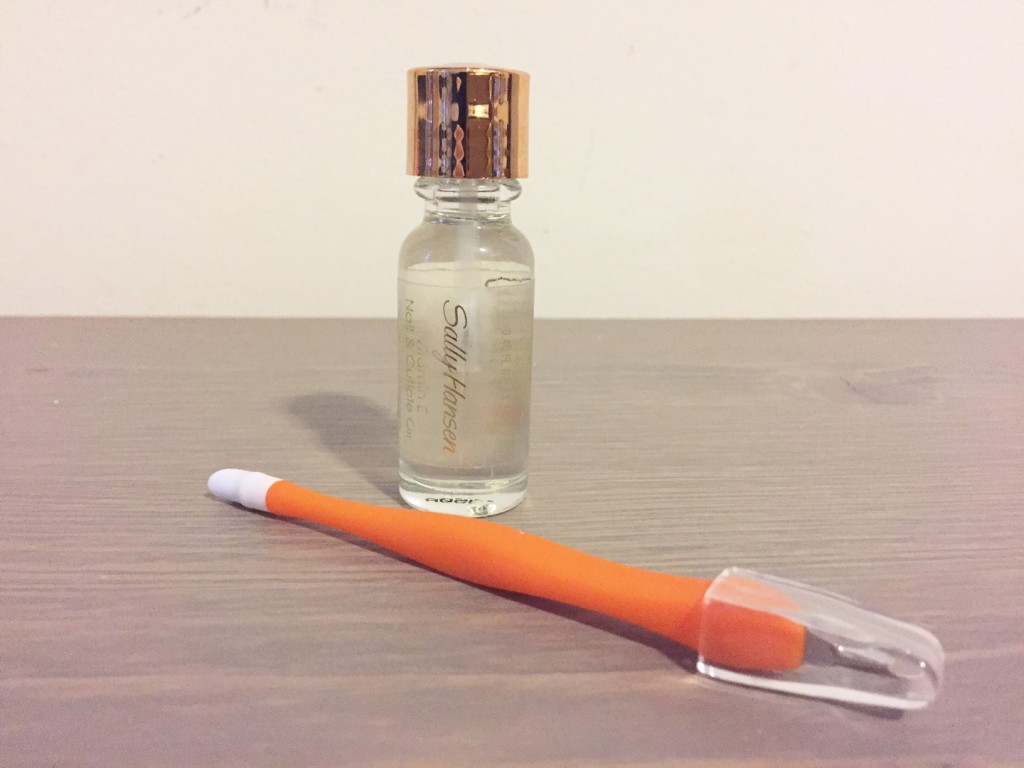 5. Stop picking! That means no biting, chewing, or doing other generally obstructive things to your potentially gorgeous nail beds. Give them a break so they can grow.
6. Don't ever, ever peel your polish off. Whether you realize it or not, peeling your polish off can often take a small but significant layer of nail tissue too– leaving your nails weaker than when they started. Use polish remover when you notice it's time for a change.
7. Don't dehydrate. Nails (and skin and hair, too) need the right balance of water to grow properly. If you're not drinking enough water, you're not going to grow the best quality nails your body is capable of.
8. Keep your nails dressed. A lot of people think they need to give their nails a 'breather,' but that's not necessarily true. You can take a break from your regularly rescheduled bright purple, but keeping a coat of nail strengthener on is like adding a shield to your delicate nail tissue.
9. Be careful in the shower. "Use a soft bristled nail brush to clean under your nails," says Dr. Banks of shower time. Nails are especially sensitive to breakage and peeling in hot showers, so take extra care to clean them carefully.
10. Add almond milk to your morning cereal. "Almond Milk, which hydrates the skin with Vitamin B2 (also known as riboflavin) is found in abundance in almond milk. It helps the tissues of the skin, hair and nails to use oxygen and in turn will help nails grow and be healthy," tells Dr. Banks. It's delish, too.
This post was sponsored but Sally Hansen and Style Coalition although I really do care for my nails in this way. Dr. Banks and Aly Walansky are not paid spokespeople for Sally Hansen, and have contributed their opinions in an entirely editorial manner.