Greasy hair, don't care. Here's how to solve that hair crisis.
Alarm clock didn't go off? Plain old just don't feel like showering? We've been there more times than we'd like to share. Quick fixes for greasy hair = the whole reason for hair products, right? Get one more day out of your blowout with these 11 tips.
1. Braid it back
A braid is the classic way of covering up greasy hair's gross roots. The texture that the braid gives helps to disguise the slick look of oily hair. Plus, having a little bit of grease going makes slippery hair stay in a braid much better than a freshly washed mop of hair. You can try this beachy braid for a fresh, sexy look.
2. Half up top knot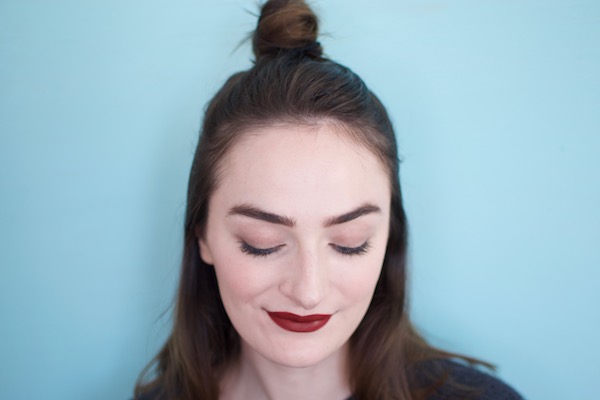 We've all had days when the bottom two thirds of our hair looks amazing and the top is a stringy mess. This is one of those quick fixes for greasy hair that can look super fashion forward. Slick the top half of your hair into a chic top knot and wear the rest of your hair down.
3. Cover greasy hair with a headband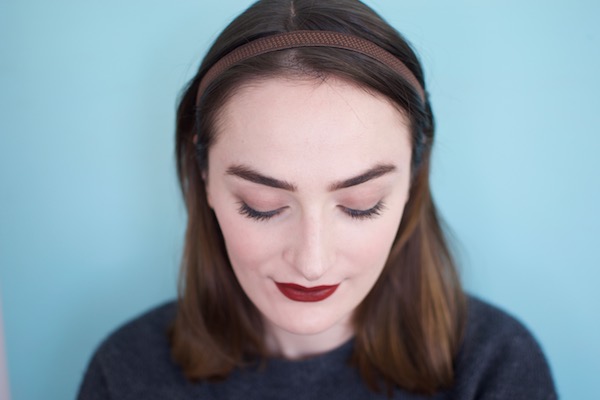 Hello two second hair fix! Popping on a headband (the bigger the better) can literally cover up oily roots.
4. Use dry shampoo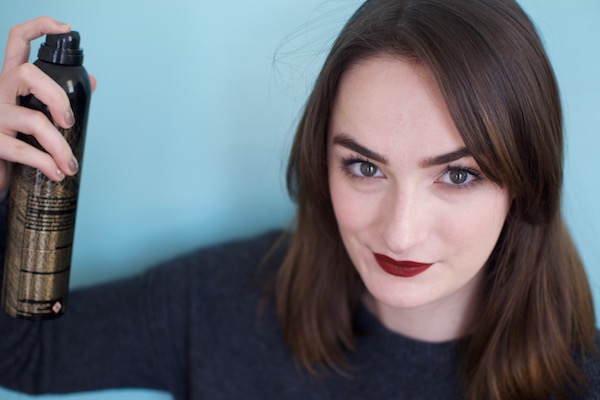 Dry shampoo is every oily gals savior. They make your hair look clean and give volume without needing a fresh wash and blow out. We're big fans of the Oribe Dry Texturizing Spray for the delicate amount of powder (aka no white cast) and the oomph it gives. This is everything you need to know about the best dry shampoo for dark hair, by the way.
Spray towards your roots, shake in and be on your way with delightful smelling, clean looking locks.
5. Use translucent powder
No dry shampoo? Opt for a tiny (we mean seriously tiny) pinch of translucent loose powder. Make sure there's only a tiny amount to sop up grease and not give you grey roots. Massage in like regular dry shampoo.
6. Tease Those Roots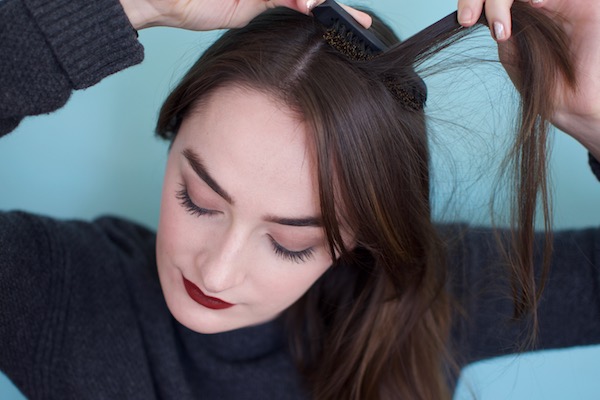 One of the worst things about greasy hair days is the slicked to your skull look. Attack it with a healthy dose of teasing your roots. Don't go too overboard (this isn't 2007) but a couple pulls here and there can add that extra volume you're missing.
7. Slick it back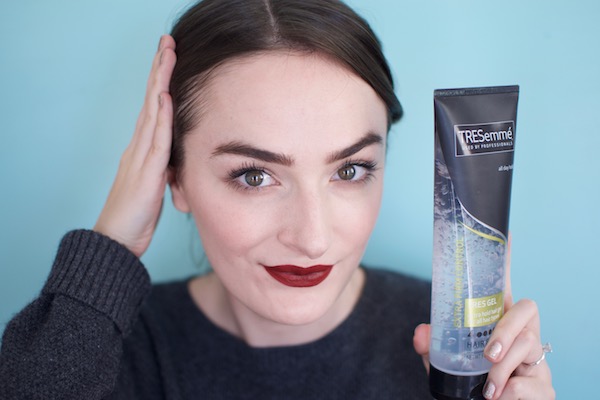 Why not roll with the slicked down look? Grab some gel, slick your hair back and finish with a low bun.
8. Don a hat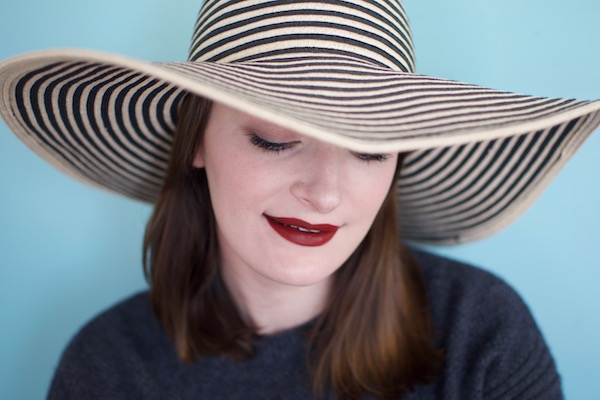 The only weekend hair fix you need is a cute hat. Plop it on your head and you can look stylish and hide your oily roots away.
9. Wash those bangs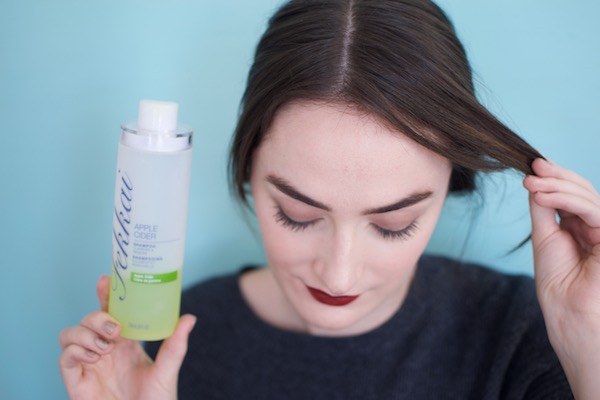 For babes with bangs the proximity to your forehead can dictate a daily need of quick fixes for greasy hair. To avoid washing your whole head just separate your bangs, scrub up, and dry.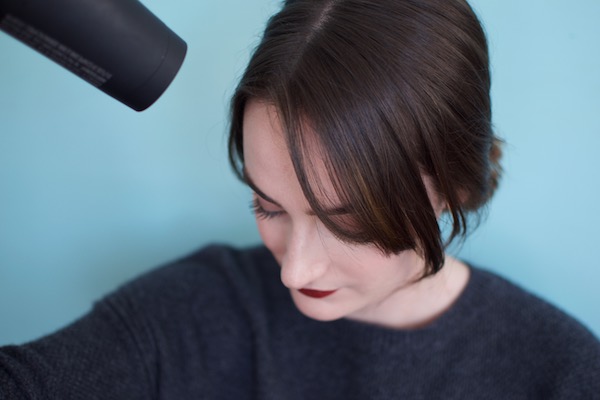 This is easiest when your bangs easily separate from the length of your hair (side bangs can be trickier) but so worth it for the squeaky clean look.
10. Authentic mermaid hair
Work with those greasy roots by adding a bit of grease through to the ends. Choosing an oily sea salt spray can give you beachy hair in no time flat. We're into the Oribe Après Beach Wave and Shine Spray. It's heavy enough to get the look done, but you won't look like a wet mess.
11. Plump up with mousse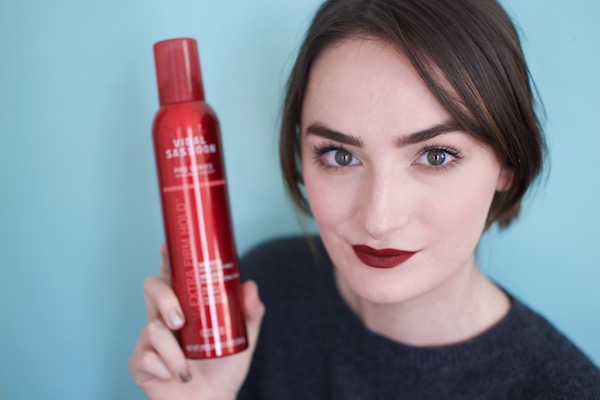 Mousse can be used on dry hair, FYI. This is a similar solution to the one above. Adding in a little mousse and scrunching through to the ends can add some volume and extra shine through your ends. 
Start with about half of what you would normally use on wet hair and go from there. Using too much mousse on dry hair can give you that crunchy hair look of the early aughts.
Love this article? For more beauty, style, travel, and trending topics check out The Luxury Spot on Facebook. Like us and we'll love you back!