Remember when I told you about 2 Chainz's Instagram and how his interests are uncannily similar to Martha Stewart's? Well, he's finally channeled those interests into his very own cookbook to coincide with the release of his new album. The album is titled B.O.A.T.S. 2 #Metime, and the cookbook is titled #Mealtime (the hashtag is part of the title, don't get it twisted). Maybe it's just me, but every time I read a cookbook, I always wish it would tell me what to wear, what to listen to, and who to be with whilst preparing the food. I knew I could count on 2 Chainz to deliver. Read on to get a taste of the detailed instructions before you purchase #Mealtime.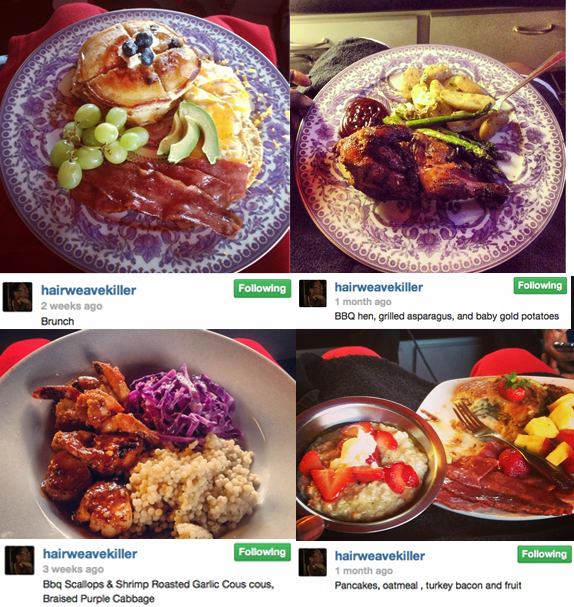 • "Once finished, plate racks of lamb alongside a bottle of extravagantly priced Cabernet. 2 Chainz and fine wine. You want true? That's true enough." —Herb-crusted lamb rib chops, step eight.
• "Call your friends and invite them over for a cookout. Tell them 2 Chainz is firing up the grill." —Mixed seafood grill kebabs, step one.
• "Take a minute to celebrate yourself, and celebrate the 'me time' you were able to spend cooking these meals." —Pan-seared sea bass with heirloom-tomato salsa, step twelve.
• "Put on your favorite Alexander Wang tee and put on 'U Da Realest,' and take a minute to zone out to the music before you start cooking." —Chicken Marsala, step one.
• "Start 'U Da Realest' from the top and get into the right headspace to finish up the meal." —Chicken Marsala, step six.
• "Plate chicken for yourself, sit at the head of your dining room table, and eat the chicken while you sing along to 'Beautiful Pain.'" —Fried chicken, step ten.
• "If wearing a four-finger ring, carefully place it on a side table before starting to cook." —Garlic mashed potatoes, step one.
• "Serve in a gold bowl and garnish with remaining parsley." —Garlic mashed potatoes, step twelve.
• "Play 'I Do It' as you do it." —Shrimp scampi, step six.
• "Call Fergie, invite her to watch a movie on Netflix. Once she accepts, start making green beans." —Garlicky green beans, step one.
• "Position yourself in a room surrounded by a handful of TVs playing Sportscenter with the sound off." —Crab cakes with mango salsa, step one.
Excerpts via Grubstreet. Images via @hairweavekiller.