Notorious for giving us tips on how to 'Flatten your Belly!' or 'Melt Arm Jiggle!' , Prevention Magazine has given us a seriously fine piece of health insight. The 400 calorie diet.  Suggesting that the pounds will melt off, by sticking to a 4 meal/day regimine, each meal consisting of 400 calories or less.  Seems reasonable to me.So we wondered… where do we usually go for a quick meal when we're on-the-go?  After a 4.5 second look around the room, we all nodded our heads and sighed… before collectively proclaiming: Dunkin'.  We're fanatics. After a little research, we've compiled some choices from Dunkin' Donut  that fit neatly in to our some what solid dive in to the 400 calorie diet!
'Snow Flurries' Donut (approx. 230 cal) & Sm. Vanilla Latte Lite (1o. oz/ 90 cal) = 320 calories
A Snow Flurries Donut, ( choc donut with wintry snowflake sprinkles ) and Vanilla Latte lite. You read correctly.  Who knew you could eat donuts on a diet?? Heads up: the 'Snow Flurries' donut is only available until Feb 7th,  to make way for Valentine sprinkle fun.
New Low Fat Cranberry Orange Muffin (390 cal)Â  and Small Hazelnut Coffee (10 .oz/ 10 cal) = 400 calories
The newest edition to the DD Smart Menu, offering tons of healthy choices for Dunkin' fans, this muffin is infused with tons of flavor, and is a filling choice.  With only 3 grams of fat, you can't go wrong.
Egg White & Cheese Wake-Up Wrap (90 cal) and Small Hot Chocolate ( 10 .oz/ 290 cal) = 380 calories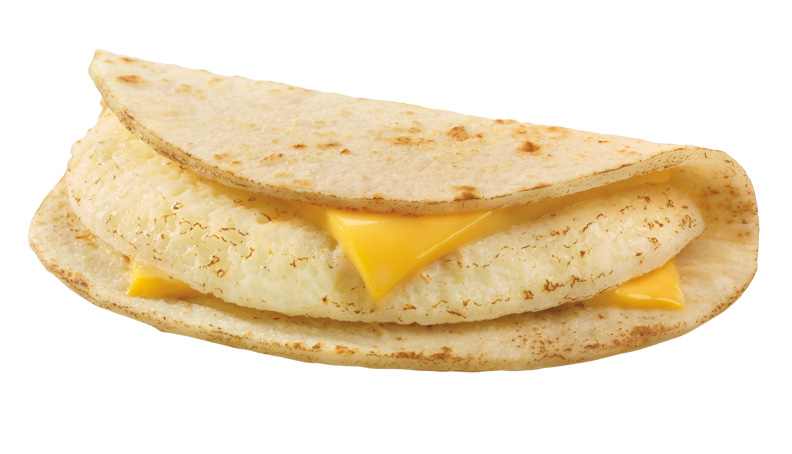 I can vouch for everyone else here, in saying that we live off of this very meal. And we're PUMPED that it fits the diet, with 20 calories to spare. Seriously… I don't know if I've gone through one day this winter without seeing a hot chocolate/ egg white wake-up wrap combo in this office. We're addicted.  Customizing any of the Dunkin' sandwiches, including the wake-up wrap, with egg whites takes out 25% of the calorie content while maintaining 100% of the flavor. And if you want to splurge for any medium beverage ( a medium coffee is only 10 calories!) you'll only spend .99 cents on the wake-up wrap.  Heaven in a donut shop, I say.
Check out Dunkin' Donuts Online for their Nutrition Facts, and whip yourself up a delish meal for a great price without the guilt.
We'll see you there.