Love those glam 1920s makeup looks? Us too, so we put together a little guide on how to wear them now.
History is bound to repeat itself and we've been noticing a lot of 1920s makeup looks popping back up again. Most 1920s makeup looks were pretty harsh, but with a few minor tweaks they can be totally vintage-meets-modern. They original looks were intentionally high in contrast to look good on the silver screen, but that's not necessarily what you want to wear today. You're more likely to be in Instagram star than make your way in black and white feature films. So, today we're softening things up a bit and showing you a modern take on 1920s makeup looks.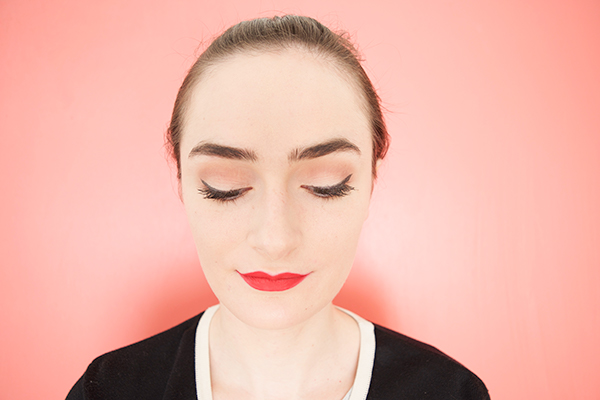 Contoured Eyes
The classic movie star look of the 1920's was one of two things, either the ultra contoured eye, or the deep, dark, smoky eye. The contoured look makes the eye look more deep set and gives you that sleepy sexy look. All you need to do to recreate it for a modern take is to use a brown eyeshadow to darken up your crease. To increase the contrast, put a light matte cream colored eyeshadow under the brow, and on the rest of the lid. In the '20s a cat eyeliner look was definitely not in, so wearing a kitten flick will also help to give you a modern look.
READ MORE: How to Fake Naturally Thick Brows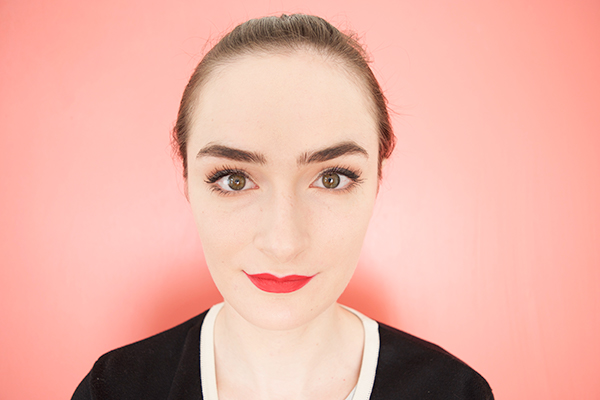 Under-Drawn Lips
If you watch old black and white movies from the '20s you'll see that almost all the actresses have a full bottom lip but the upper lip is smaller with a super defined cupids bow. 1920s makeup is basically the antithesis of the Kylie Jenner lip look (sort of refreshing, right?). The defined cupids bow is super cute, just don't make it too dramatic. You can draw in a defined cupids bow with a lip pencil and use concealer to get a really sharp edge.
Super Arched Brows
Ok, so we're all in agreement that the pencil thin eyebrows of the '20s are a step too far to look good in 2016. But, you can bring it back in spirit with a super rounded brow. Arched brows are actually in right now, thanks to the ultra perfect Instagram brow trend. Just use a brow powder or pomade to perfect your brows into a higher arch.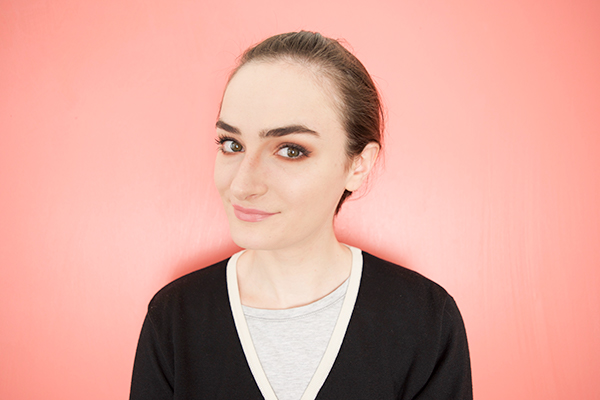 Dramatic Dark Smokey Eye
Now this is one of the 1920s makeup looks we can really get behind. A dark smokey eye always feels sexy! For this look, try to only use dark eyeshadows. You can even make it super easy by applying a dark brown all over the lid and blending out the corners. The '20s eye look was round, as opposed to an angled cat eye, so just follow the shape of your eye. Make it even more sultry by blending the same shadow into your lower lash line.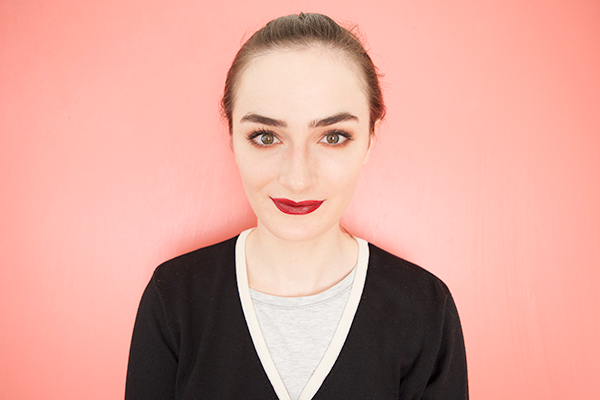 Dark Eye & Dark, Glossy Lip
For the ultimate of the vampy 1920's makeup looks, pair that dark smoky eye with a dark, glossy lip. This look may be a bit too much for your average work day, but it's totally one to try for a night out. Make it even more modern by bronzing up your skin – it makes the look less vampy, and more sultry.
Love this article? For more beauty, style, travel, and trending topics check out The Luxury Spot on Facebook. Like us and we'll love you back!