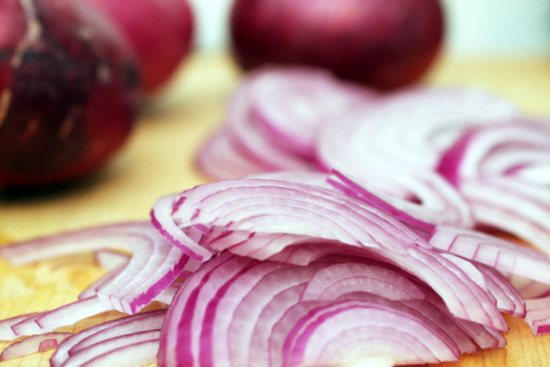 Most of us order our food sans onions when we go out to eat, but I'm pretty positive that after you read about the potent and wonderful things onions can do for your health, you'll be happy to put up with a little bad breath in order to reap the following benefits.
1. Onions contain flavanoids, which act as antioxidants. We all know we're supposed to get tons of those in our diet, but did you know onions in particular can ward off blood clots and fight diabetes, asthma, and chronic bronchitis?
2. They're great for the heart! They lower blood pressure and triglycerides, while increasing HDL – the beneficial cholesterol.
3. Onions can protect against cancer by reducing DNA damage in cells caused by free radicals. Onion extract has even been found to inhibit tumor growth in lab rats!
4. They display significant blood sugar-lowering action comparable to that of prescription drugs.
5. Onions also have an array of "anti" superpowers, such as anti-inflammatory, antibacterial, and antiviral.
Image [via]