Yeah, neck makeup is a thing. Get on board.
Neck makeup is one of those trends that sounds like you are going too far (and that's both emotionally and physically). Who needs to makeup their neck? What fun makeup can you even do there? Well, it turns out, there are quite a few ways to show your neck some of the love you've been doling out on just your face. Neck makeup can be really useful (especially for special events) in finishing your overall look.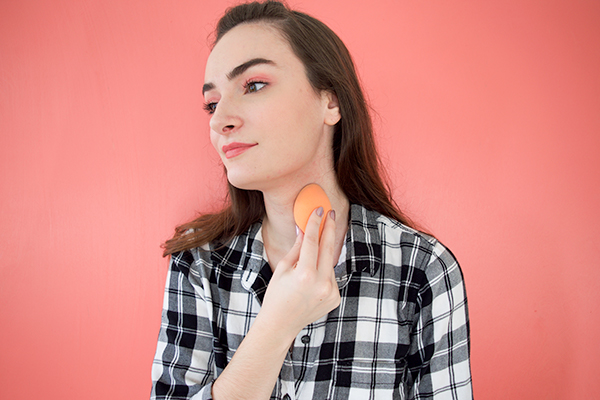 1. Seamlessly Blend Foundation
If you are matching your foundation to your body (instead of your neck) that is totally fine. But, you'll end up with that all too telling jawline foundation line. To keep from looking like your neck isn't connected to the correct head, blend your foundation down your neck. You don't need to use a lot of product I just like to stipple whatever is left on my brush or sponge down my neck when I'm done!
READ MORE: DIY Evil Eye Nails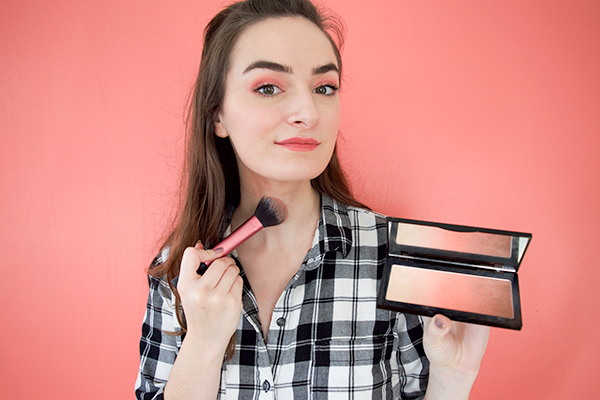 2. Match Your Neck To Your Tan
Because your neck is pretty well shadowed by your head and probably hair, it's always going to be lighter when you tan. Besides avoiding a tan all together, you can match up your neck to the rest of your body with bronzer! Just use a big fluffy brush and a bronzer that matches the color you tan. I like the Kevyn Aucoin The Neo Bronzer because the coral tone to the bronze looks super realistic.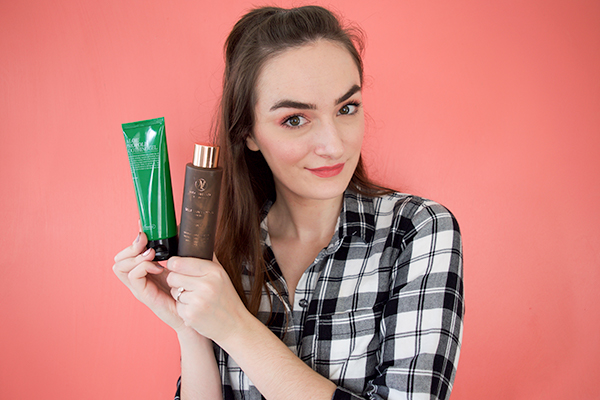 3. Add A Healthy Glow
For a longer lasting but still temporary glow, add tanning oil to your favorite moisturizer. The Vita Liberata Self Tan Dry Oil has an instant glow along with build-able tan. Add a drop or two to your moisturizer of choice to thin out the tan, making it look more realistic. The added moisturizer also helps to give you that back from Ibiza gleam.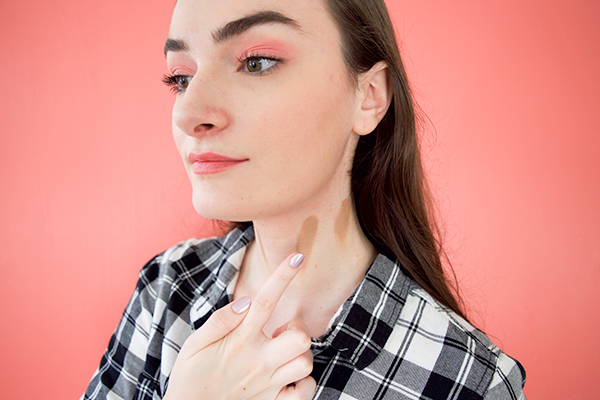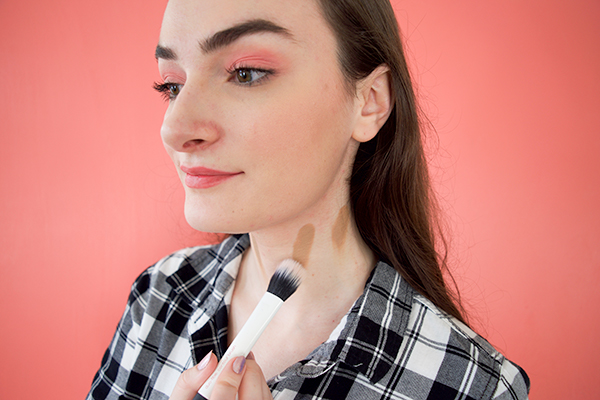 4. Neck Contouring
Neck contouring is not only not-crazy, but it's super useful if you're self conscious of your neck. All you need is a darker contour color and a blending brush. I prefer creams on the neck because it's easier to blend and hard to go too far. This is the Maskcara contour in Walnut. I dab a line on either side of my windpipe, and on the sides of my neck. This helps to slim down the look of your neck without having to use any painful looking tape hacks.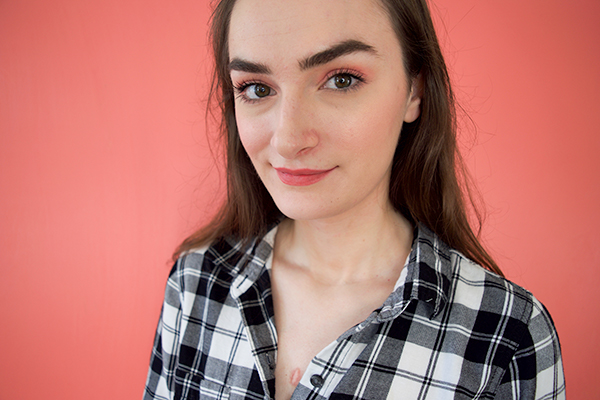 5. Neck Highlighting
One of the prettiest, least highlighted places is the collar bone. So not directly on your neck, but right below it! But it's super easy and gives you the look of having perfect glowy skin. I just applied a little bit of the MAC loose pigment in Vanilla all over my collar bone. It gives such a gorgeous result that you owe it to yourself to do it at least on special occasions.
Love this article? For more beauty, style, travel, and trending topics check out The Luxury Spot on Facebook. Like us and we'll love you back!