San Francisco encompasses everything that is good about California. It has a moderate climate, lots of stylish people, and is a clever combination of urban areas and unbridled natural wilderness. I visited earlier this year, and took some time to Instagram my adventures.
The Golden Gate Bridge looks different from underneath.
Here are five things to do (and document) when visiting the Bay area, as illustrated with my Instagrams: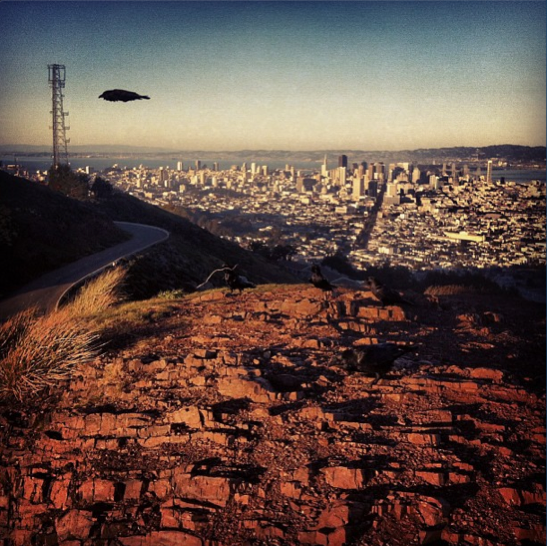 Hike the Twin Peaks– This is the perfect hike for someone who doesn't like to throw his or herself all the way into nature, but still loves a good butt-burning exercise and panoramic view. The Twin Peaks are situated at the zenith of San Francisco, like two boobs ready to be conquered. This hike is a great afternoon experience, as long as you aren't afraid of a few thousand stairs, and you can see the entire bay from the top.
Brunch at Mama's– This is one of those must-do tourist experiences. When I first saw the brunch line around this famous restaurant, I thought: "Thank God I have an appointment." The atmosphere  of Mama's was sun-kissed and cozy. The food was delicious and perfectly prepared. I haven't even gone near a Monte Cristo sandwich in 10 years, but I had one that day. I ate the entire thing without taking a breath, and it was so light that I didn't regret it.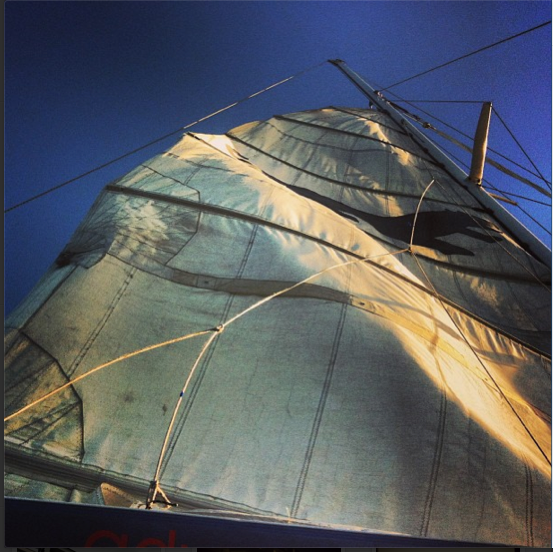 A sunset sailboat cruise– You can't visit the Bay without experiencing it firsthand. AdventureCat sailboat cruises offer a great sunset cruise that journeys around Alcatraz and under the Golden Gate Bridge. If you want to knock those two things off your list, and have 2 free drinks with finger foods, and have a chance to drive a sailboat, then you might want to check them out. Our captain also gave me a nice history lesson about the area and explained what in the hell a sea lion is (there are sea lions at the docks where you board). The staff was awesome, the views were amazing, and the beers took the edge off. What more could you want?
An informal architectural tour– My favorite part of instagramming any new city is the architecture. San Francisco has a very specific form of architecture with Victorian and Edwardian influence visible in almost every row house. The best way to do this is to just take an afternoon and walk around the districts. Whether you find elegant arches, or tasteful graffiti, your Instagram feed will be on fiyah.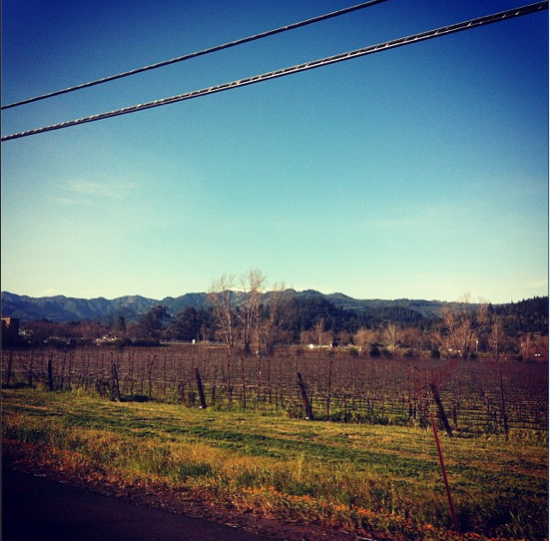 Visit wine country– I don't even like wine that much, but it's in the Bible that you should never pass up a chance to visit any place that manufactures alcohol. We hopped in a Zipcar and took the hour+ drive out to Napa. If you have never been, it's exactly what you would expect. We had a tasty late lunch at Farmstead at Longmeadow Ranch with hand-crafted cocktails.  There were a lot of people wearing LL Bean. Besides that, the wide open spaces and fresh air were a welcome change from the dismal New York air.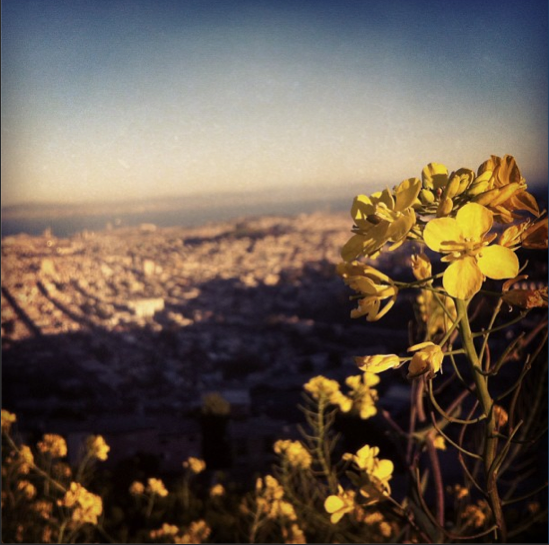 San Francisco was a refreshing treat, and just what I needed to escape another New York winter. They better watch out though, because a gay could get used to it.