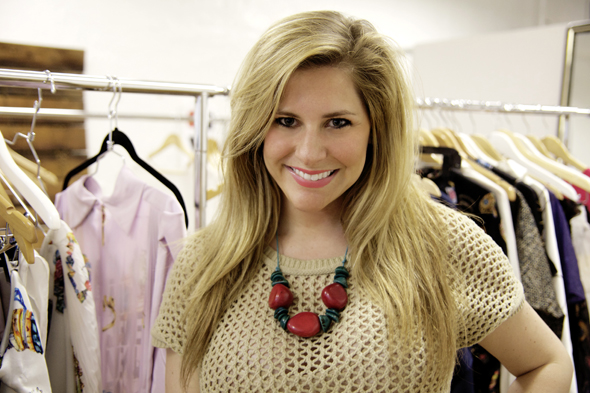 It's mid-February and that means it's a very important time of year: time to get ready to be romanced or romance yourself. If you're getting romanced, you're likely heading to a spa for a luxurious rub down, and if you're romancing yourself there's a good chance you'll be face-down in scrubs or face-up in a facial. We chatted with SpaWeek's spa-genius, Michelle Joni Lapidos, for the must-know spa tips you can't live without:
1. Share information ahead of time. When booking a spa appointment, you want to make sure the spa knows certain things about you. Are you pregnant? Do you have any medical conditions? Are you very concerned about your acne? Do you have any allergies? Do you prefer a male or female therapist? By offering this information ahead of time, the spa will be fully prepared to accommodate you upon arrival.
2. Arrive at least 15 minutes early. A spa visit is a ticket for R&R, and you won't be relaxed if you're running in 2 minutes before your treatment time. Give yourself plenty of time to change, use the bathroom and have a few sips of tea. Most spas have a nice lounge area where you'll be able to unwind and clear your mind before beginning your treatment.
3. Wear casual attire and as little jewelry as possible. If you're coming from the office, bring casual clothes to wear after your treatment. You may walk in feeling stiff and stressed, but you'll leave feeling revitalized and chances are you won't want to put any annoying pantyhose back on! Also, it's best if you can avoid wearing jewelry so that you don't have to leave valuables in a locker.
4. Prepare with your diet. Limit food consumption – try not to eat for at least an hour before the treatment. You definitely don't want to have a big meal right before a massage. In terms of drinking, you'll want to turn up the water intake and avoid alcohol for about 24 hours. If possible. Both spa treatments and cocktails lead to dehydration, so you don't want to mix them.
5. Speak up! Is the pressure okay? Is the water too hot or cold? Are you comfortable? Remember, your therapist isn't a mind reader. If there's anything they can do to make your experience more pleasurable, don't be afraid to tell them.
6. Get a deal: Go when it's Spa Week. Twice a year, 1000 or so spas across North America offer high-end treatments at the discounted rate of just $50 apiece. Get the most bang for your buck by experimenting with new and exciting spa services when you can get a guaranteed great deal! Next Spa Week happens April 16-22, and booking begins March 12. Visit www.spaweek.com to sign up.
Bonus: 10% off Spa & Wellness Gift Card Sale through Feb 15th (www.spaweek.com/giftcards)