Now that the holiday parties start swirling, work is crunching to year end, and the times you have to sit around and brush your hair to perfection are lost back in August, we've picked the brain of hair-care mastermind Adrian De Berardinis of his namesake salon in Chelsea, for some tips, tricks and tousled tales.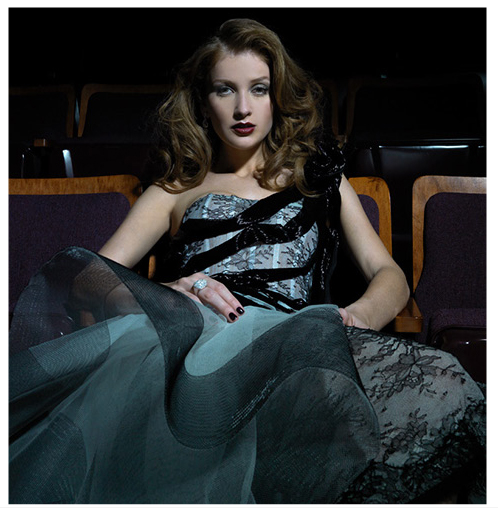 image via De Berardinis
We'd recommend stylist Andrew's killer blowout from De Berardinis (he also loves gummy bear-like products – woop!) but if you're itching to try the blow-task at home, skip the fancy gadgets and go straight to the basics:
To get a bouncy blow-out in less time, Adrian recommends applying an anti-frizz serum like Kerastase Oleo-Relax and a styling mousse like Kerastase Mousse Nutri-Sculpt from root to tip to damp hair.  Then, flipping your head upside down, use your fingers and a blow-dryer to remove 80% of the moisture.  Flipping your head upright, start from the front and move towards the back continuing to dry your hair using a round brush for a smoothing effect.  Finish the process with a sealant or shine serum and a light aerosol hairspray.
To wrangle and maintain your strands, use these pro recommendations:
Cricket Q-Zone Dryer: $149 [buy]; ghd classic styler: $185 [buy]; Head Organics Extra Hold Mousse: [buy]; Samy FAT HAIR Amplyfying Hair Spray: $11.99 [buy]; Lasio Studios Keratin Pro Light Gloss: $18.50 [buy]
Maintain: "If you don't have time to re-blow-dry your hair use hot rollers or a curling iron to revive to your previous blow-dry.  This will add shine and bounce back to that deflated blowout." explains De Berardinis. For slumbering, a silky satin pillow will keep hair smooth and friction-y frizz free. I highly recommend flipping hair upside down at night, twisting into a high ballerina bun, and securing with 2-3 of Goody's Spin Pins (each does the magic of 20 bobby pins!), for a crease-free and voluminous morning. The hair twisting around creates the perfect swept under look – pin hair up in the AM for the office to let loose for your office holiday bash that evening or pin up before a long flight or car ride and you'll be ready to go upon arrival.
Primpette Silk Pillowcase: $50 [buy available 12/1/11 // Enter to win one, below!]; Goody Spin Pin $6.49 in drugstores; Remington T-Studios Ceramic Pearl Heated Clip Setter $39.99 [buy]
Enter to win a Primpette pillowcase [$50 value] before they debut on December 1st! Just comment below telling us which holiday you PRIMP for the most: Your birthday? Valentine's Day? Groundhog Day? NYE? We wanna know!
Gold stars and extra points: become a fan and share your answer on TheLuxurySpot and Primpette on Facebook //Â  LuxurySpot and @Primpette_com on Twitter.
Disclosure: All products were provided for review. No monetary compensation was received for this review. All opinions belong to the author.