In the event you celebrated a holiday this month, you're going to need to say thank you to someone, somewhere. I mean, even if you're a total hobbit locked in a closet you probably got a batch of fresh cookies from a neighbor or your mom, and that requires some sincere gesture of gratitude. So, here are some of my fave ways to show thanks: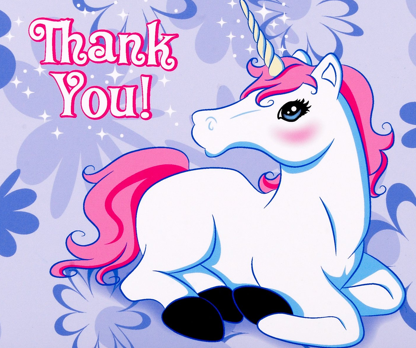 1. Do something sweet and selfless for the person. So your aunt gave you the most intensely beautiful cashmere sweater of anyone's life? Good. Pick up her dry cleaning this week, and remember to do it with a smile. If you say something like "I did this to show you how thankful I am…" it takes away from doing it selflessly part.
2. Send a cutesy card. I'm really in love with these beautiful notecards by Hello Lucky and Believe I Am. Hello Lucky lets you customize your notecards, and Believe I Am is all about being an inspirational human (and being grateful makes your life so much better, right?).
3. A phone call, email, text, or smoke signal. If you're too lazy or modern to send a jazzy little card (which really sucks, by the way, because the fine art of letter writing needs to be revived), try sending an email or text with a funny homemade GIF of you enjoying your gift. Several iPhone and Droid apps do this free or cheap, and you'll get endless joy from seeing your face bounce across your smart phone screen before sending it. Take this one I made with GifBoom, for example. Thanks for the mug! (