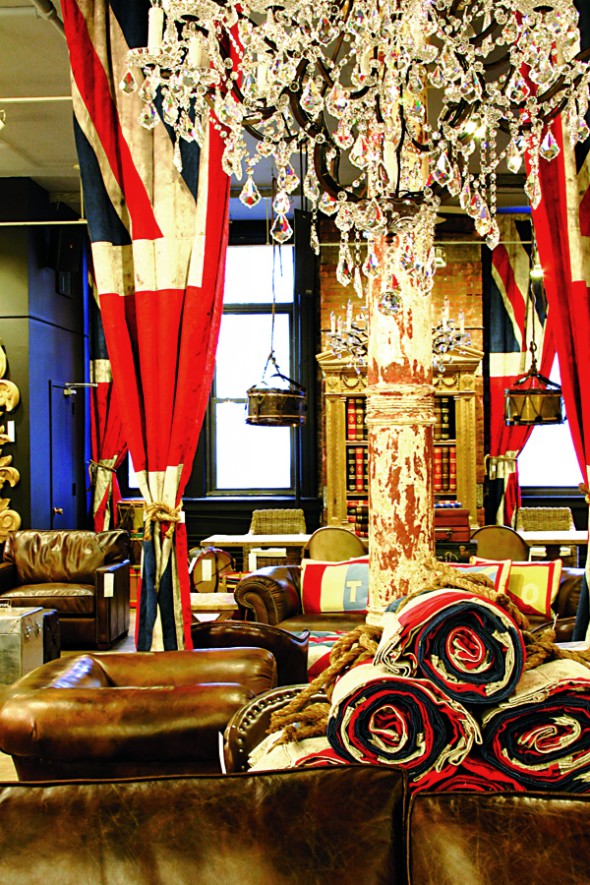 Last week I was getting some visual ideas for what I wanted my new apartment to look like. I went to ABC Carpet, (My version of what I hope Heaven to look like) and fell in love with the Timothy Oulton section. As soon as you enter his space you immediately feel like you are going back in time to the country side of England.
British cheek and charm Timothy Oulton designs his unique pieces with a look that is classic heritage, updated, Timothy's showroom – located on the 4th floor –  is simply transporting. Picture imposing, shimmering chandeliers, behemoth tufted leather sofas and ottomans, antique-inspired travel trunks and heaps of playful accessories (toy cars, weathered boxing gloves, and – of course – a healthy representation of the Union Jack).
Bohemian, baronial and slightly kitschy, his section of furniture is mesmerizing. But don't believe me, go visit the 4th floor of ABC Carpet for yourself!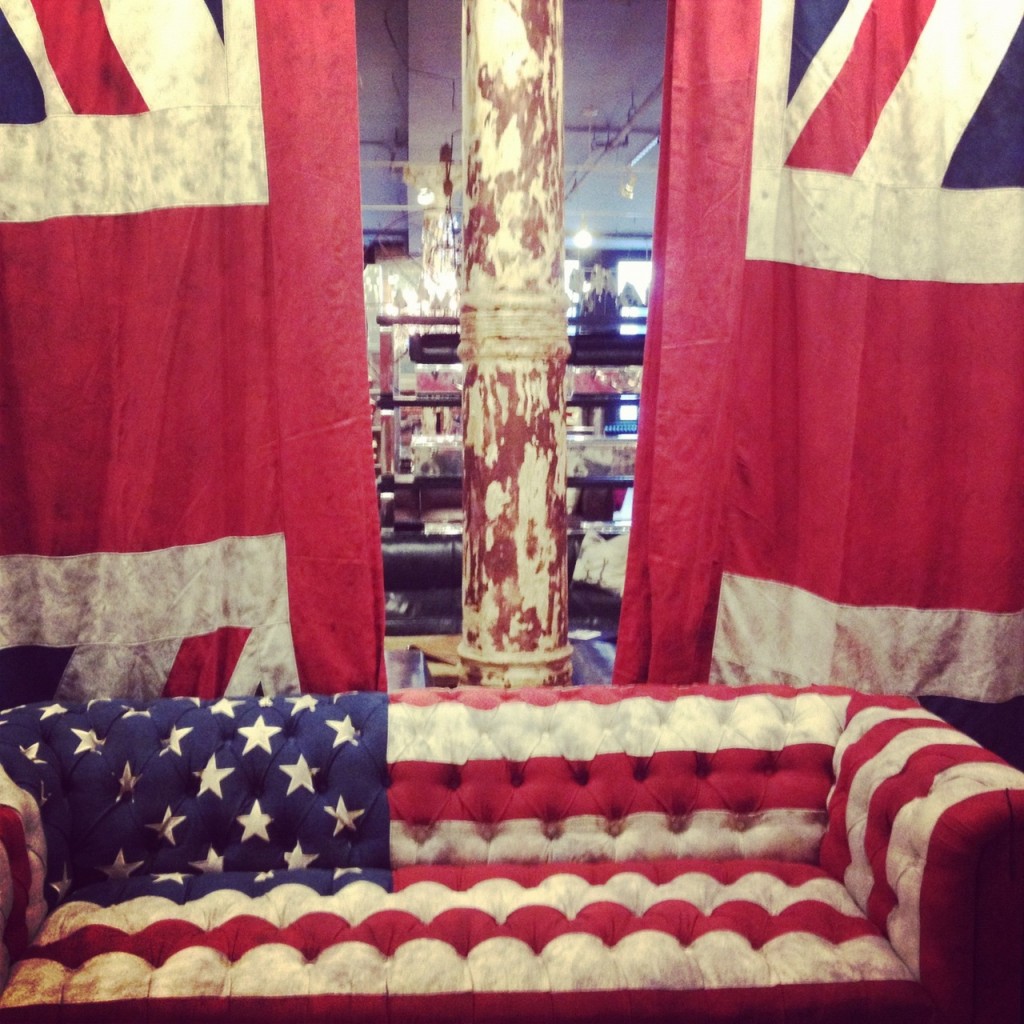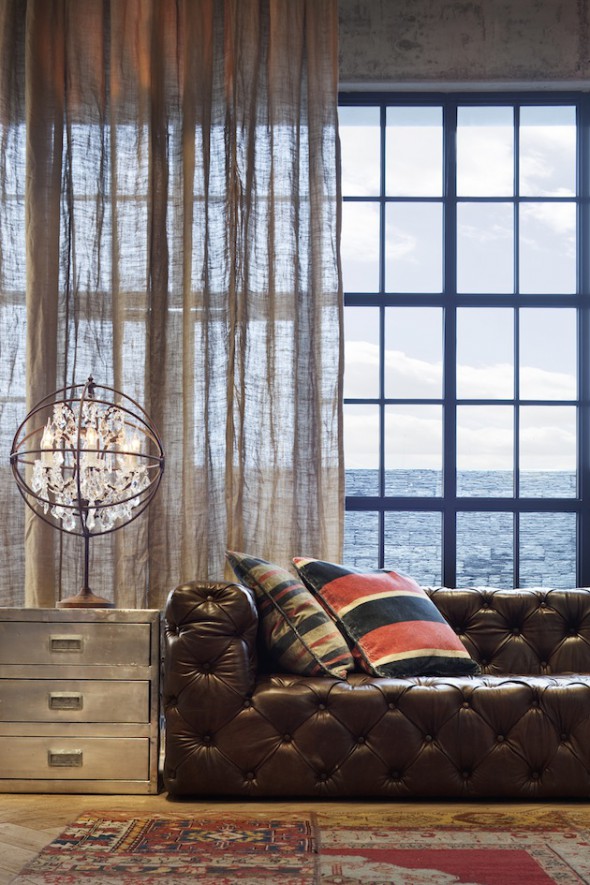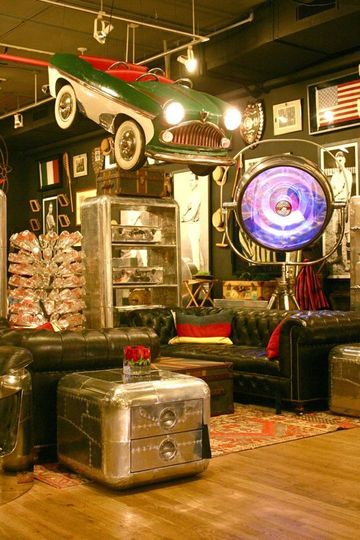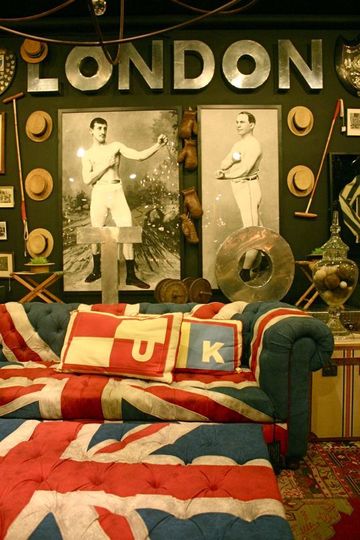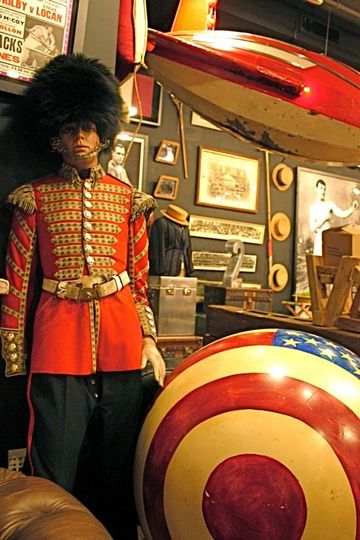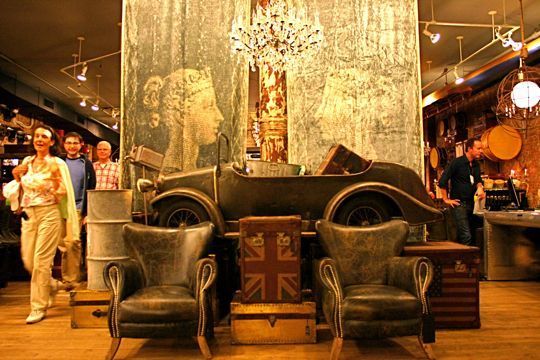 Images via ABC Home, Apartment Therapy, and my iPhone