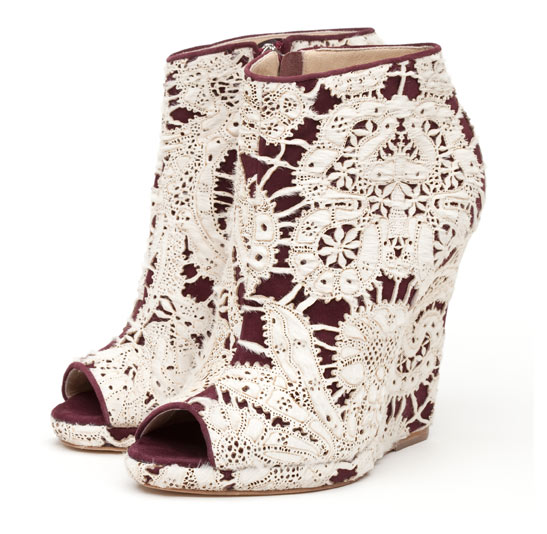 Scratch the precious jewelry and hot pink boombox from my Christmas list Santa baby, and just bring me some sexy shoes like these Liam Fahy London beauties that can work for any season! Why am I asking Santa for these shoes instead of just buying them myself you might ask? 1) These peep toe dreams are from the S/S 2012 collection, which means it will take a miracle to get them before next season and 2) I like it when older men get my nice things 🙂 (I know I'm not alone on this one)! These shoes are the perfect complement to your look any time of the year: pull off a sophisticated summer look that screams 'light and lacey' by pairing these with a Miguelina lace dress or go holiday-chic when you pair them with an off-white cashmere sweaterdress. No matter what time of year you wear them, I think they are simply fabulous, just like Liam's viewpoint on fashion:
"The increasing pace of commercial fashion is restricting genuine creativity amongst so many designers, as a result the boundaries of seasons have become blurred, so why not create a collection embracing a schizophrenic season. It's about having the confidence not to change so fast."
Another thing not changing Liam: my love for your shoes! Keep your eye out for this style next season, or satisfy your shoe craving now and browse the current collection on liamfahy.com!