Adore Delano's New Music Video not only showcases a really cutesy wig, but also her insane singing talent.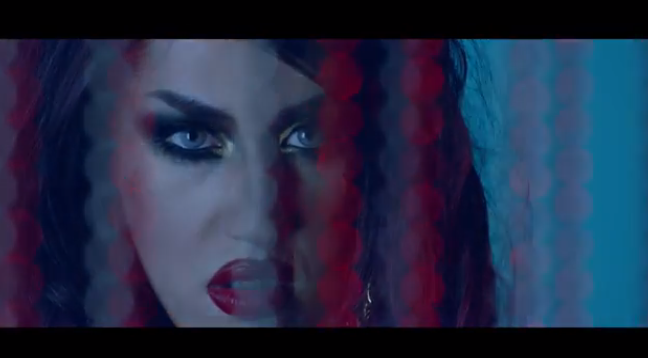 Adore Delano, a finalist on the most recent season of Rupaul's Drag Race has broken the mold when it comes to drag queens. While most drag queens are great performers when it comes to lip syncing and dancing, Adore is actually a really talented singer and even appeared on American Idol a few years ago when Paula Abdul was still nips deep in bottles of prescription painkillers. This gives Adore a unique advantage over other drag queens because she has the chops to become a real pop star.
Amidst all this controversy about using the word 'tranny' in context, it is refreshing to see a music video where the talent shines through any questions about gender roles and diplomatic etiquette. Adore gets really artsy and shit too, acting out a situation we have all been in; where she walks in on her boyfriend with another man and beats his hoe ass down with a dozen red roses. The whole thing is shot in slow motion, backwards, so nobody can say it isn't artistic as fuck. The music video itself is a welcome change from all the other low budget drag queen music videos for singles they wrote in 15 minutes while waiting for their eyelash glue to dry.
READ MORE: Fabulous Queens in Half Drag
A friend of mine said it best when he said: "She somehow manages to sound like both Rihanna and Eminem, and kind of puts them both to shame." I admit the probably borrowed that red wig from Rihanna, but I really think this video puts her in a class of her own. She's a boy, she's a girl, but most of all shes just really good fucking singer with a hypnotizing case of crazy eyes.
All jokes aside, it's nice to see a drag queen with legitimate talent create something that could propel her into a real star. I am in love with it, but what do you think? Can she follow in Rupaul's footsteps and go from drag queen to pop culture phenomenon?
[
via
]