Are you even ready for this? 105-ounce containers of Nutella exist.
If those normal-size jars of Nutella just never seemed like enough for your lifestyle, there's good news — Amazon is selling double packs of 105-ounce jars of Nutella that will ship directly to your door. Hello, perfect gifts for women in their 20s alert.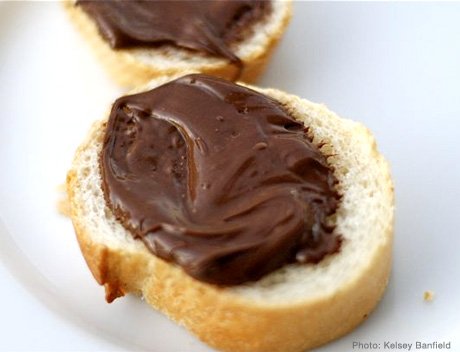 If you're wondering (or just not interesting in doing the math), that's over six and a half pounds of Nutella per jar, and you can even order a two-pack of those jars. Who orders these, you ask? Aside from just general Nutella enthusiasts, they're really meant for the food service industry. Think restaurants, creperies, coffee shops, and food kiosks. You can try our Nutella hot chocolate recipe with it, obviously.
You can buy a two-pack of these giant Nutella jars for about $60 on Amazon here.
We hope this important public service announcement made your day, because it definitely made ours.
Love this article? For more beauty, style, travel, and trending topics check out The Luxury Spot on Facebook. Like us and we'll love you back!