The best Korean CC cream picks you need to try now
If you're totally on board with the still-hot Korean beauty craze, you'll want to study our list of the best Korean serums, the best Korean face washes, and the best Korean sheet masks before reading any deeper. Once you've got the basic skincare essentials down pat, you'll be happy to move onto the best Korean CC cream options — all offer light to medium coverage, and ooze skin health benefits.
This is one of our favorite Korean CC cream options for DIY makeup enthusiasts and those who seek truly easy application. The formula is smooth enough to work in with your fingers alone, but goes on with light to medium professional-level coverage using either a makeup sponge or foundation brush. Plus, it's affordable.
While this tinted cream formula isn't technically a CC, it still made our list of the best Korean CC cream options because it looks and wears like a CC cream, offers some sun protection, and is loaded with moisture and antioxidant protection.
If you're into smooth texture and higher SPF, 3LAB Perfect BB SPF 40 Broad Spectrum is a great option. It comes in three tint options — light, medium, and dark, but the dark version isn't that dark, so we recommend this formula primarily for lighter-complected people in search of flawless skin. The formula also boasts stem cell technology, so you'll be getting a healthy dose of boutique quality skincare with each application.
This technically isn't one of the best Korean CC cream picks because it's a BB cream, but we're convinced you're going to love it anyway, so it's on the list. It minimizes the appearance of imperfections with subtle tint, and nourishes skin with Argan oil, shea butter, caviar extract, and collagen. It also includes elemental sulfur to reduce inflammation. SPF 36 helps you keep unwanted sunspots and hyper pigmentation at bay.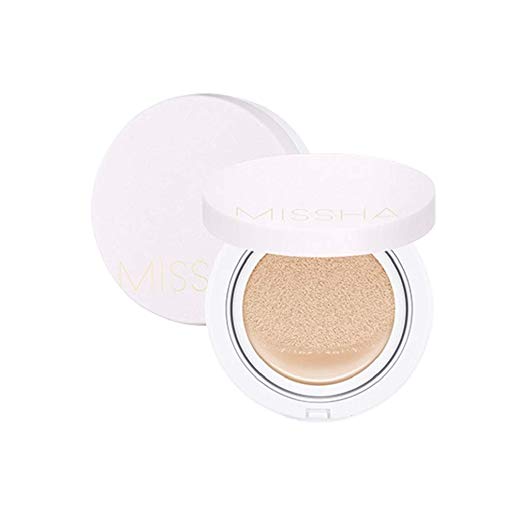 If you love a cushion-style compact, you'll love this (and definitely read our guide to the Best Foundations for Weddings by Skin Type, because this one fits). This cushion-style rich formula weighs in at the least expensive on our list, which makes it a good fit for those working with a strict budget. It comes in limited shades, though, and offers buildable coverage, which is why we think it's one of the best Korean CC cream options for the young and cost-conscious.
This is our second 3LAB product making the list, which means you know the line is great. The Aqua BB SPF 40 cushion offers velvety-smooth color correction, long-lasting hydration, and coverage that won't fade all day long. Their dark shade is rich enough for deep olive skin tones and soft brown as well, which is exciting given that most Korean CC creams come with limited tone ranges. Since it offers day-long wear, we suggest pairing it with one of the best Korean face wash picks.
Love this article? For more beauty, style, travel, and trending topics check out The Luxury Spot on Facebook. Like us and we'll love you back!