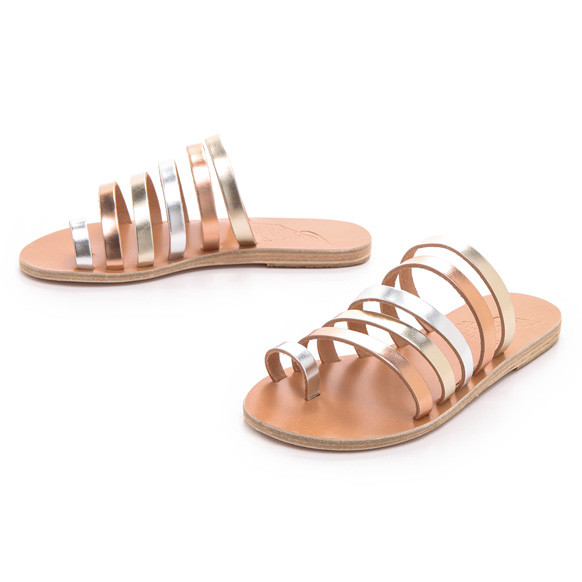 I am really into the classic simplicity of these sandals which are handmade in Greece. Inspired by the gods and goddesses of Greek mythology, shoe designers Christina Martini and Nikolas Minoglou infuse their love of Greek history and culture into every pair of Ancient Greek Sandals they create. With fashion credentials including shoe design for Balenciaga and Louis Vuitton behind it, the label employs skilled local craftsmen who use centuries-old traditional techniques for each sandal. Feminine with an edge, Ancient Greek Sandals have yet to go out of style.
Perfect with denim cut-offs, a bathing suit, or with a maxi dress, what's not to love about these tri-colored sandals? Easy to slip on and off they are the effortless chic shoe we all need in our wardrobes this summer.
Available here for $230.