It's the month of ghouls, zombies, candy and dressing up slutty. Why not celebrate Halloween in the ULTIMATE way by going to New York's scariest Haunted Houses?! Now,I myself am scared of the Disney Chanel Halloween movies, so this is obviously not for me, but PLEASE go and let me know how frightening it is.
Since you can't get me to go to something this scary, The Observer will tell you a bit about their personal experience with terror: "What comes to mind when you think of a haunted house? Is it being handcuffed, water-boarded, and physically assaulted by a bunch of burly men screaming obscenities at you? Would you pay $50 for the experience? We're as much for torture porn as a film genre as the next sicko (okay, we're not), but "dehumanizing" is not a real ticket-seller.
It's fun to be scared. It's not fun…or even that scary (as soon as people start touching you, you are reminded of those old reviews of The Blair Witch Project, which was so revolutionary precisely because of our worst fears are non-corporeal), and if anything, we left Blackout feeling angry. Pissed off. A little triumphant that we made it through and experienced the "extreme" elements of human debasement in a (relatively) controlled environment? Yes, maybe a little."
Via The Observer
Other reviews of this insanely scary haunted house consist of:
"The scariest haunted house in new york city." NY Post.
"The extreme theater event of the year." NY Times.
"A tour de force of terror…a true horror experience." Fangoria.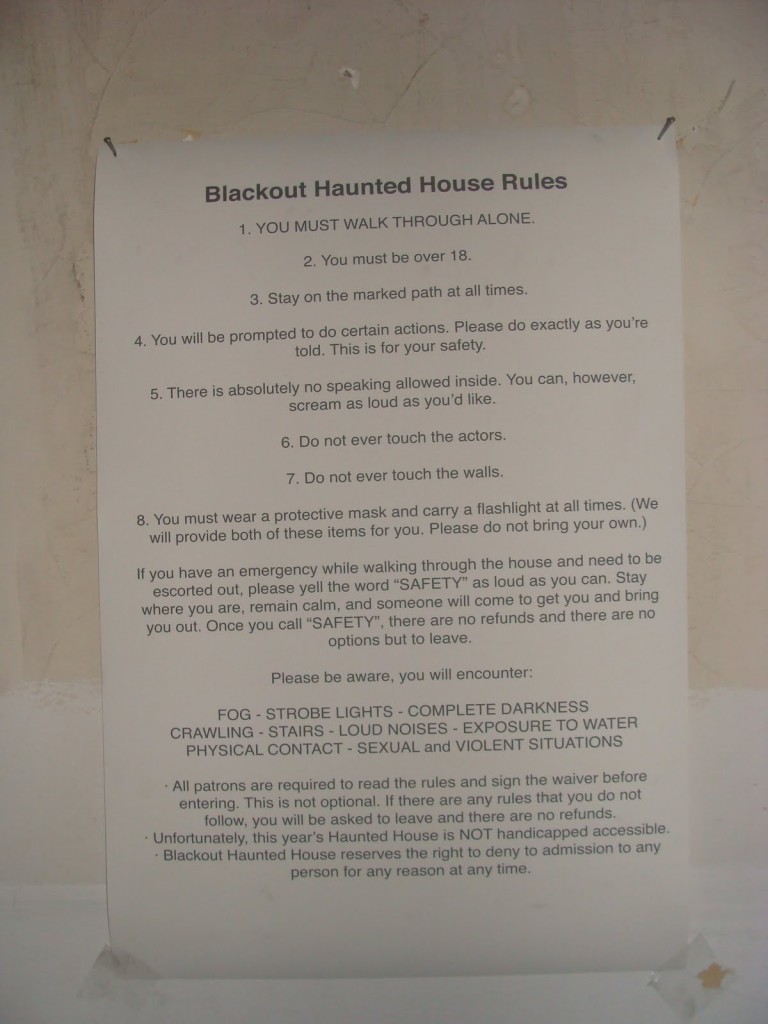 Buy tickets for the show here.
If you dare…