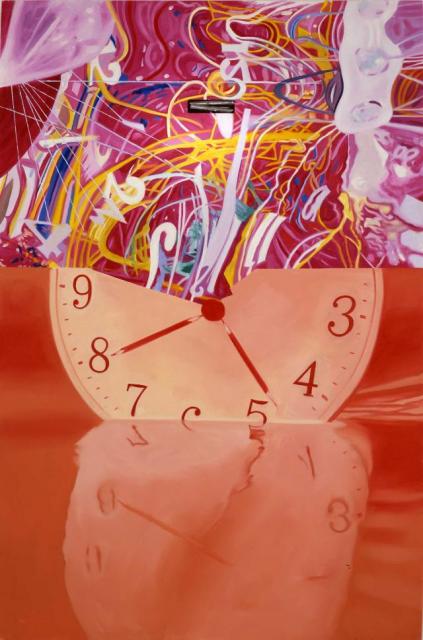 James Rosenquist is an American artist who has been gracing facilities such as the MOMA, Whitney, and Gugghenheim for decades.
A mid-western boy, he was born in North Dakota and grew up as an only child in Minneapolis. His mother, who was also a painter, encouraged her son to have an artistic interest.
He spent time in the 1960s in New York City, as a billboard painter eventually leading him to the pop-art world. Like other pop artists, Rosenquist adapted the visual language of advertising and pop culture (often funny, vulgar, and outrageous) to the context of fine art. Rosenquist has said the following about his involvement in the Pop Art movement: "They [art critics] called me a Pop artist because I used recognizable imagery. The critics like to group people together. I didn't meet Andy Warhol until 1964. I did not really know Andy or Roy Lichtenstein that well. We all emerged separately."
The following images are of one his most recent collections entitled, The Hole in the Center of the Clock. It was initially inspired not by a prehistoric cave that Rosenquist toured while traveling in Spain, which he explains, "My visit to the cave left me with an uncanny feeling, and I knew I had to ask myself a few questions about time in the next series of work. I wasn't looking to answer questions, rather I was discovering new questions to ask myself – How do you use time? What do you do with it? – simple questions, questions of perception."
To learn more about the artist, his background, and other works you can visit his site here.