Aztec clay mask for acne? Yup, I tried it.
Every now and again I'll get a major breakout and I'm willing to do just about anything to get rid of. Here's looking at you, fungal acne and cystic acne beasts!
One of those things? The cult favorite Aztec Secret Indian Healing Clay. This mask has a nearly perfect five stars on Amazon which is pretty impressive for a $10, one pound tub of clay. It's almost exclusively known as the Aztec clay mask for acne. This cheap Amazon favorite is surprisingly effective, but it's not the most comfortable experience.
How I use the Aztec clay mask for acne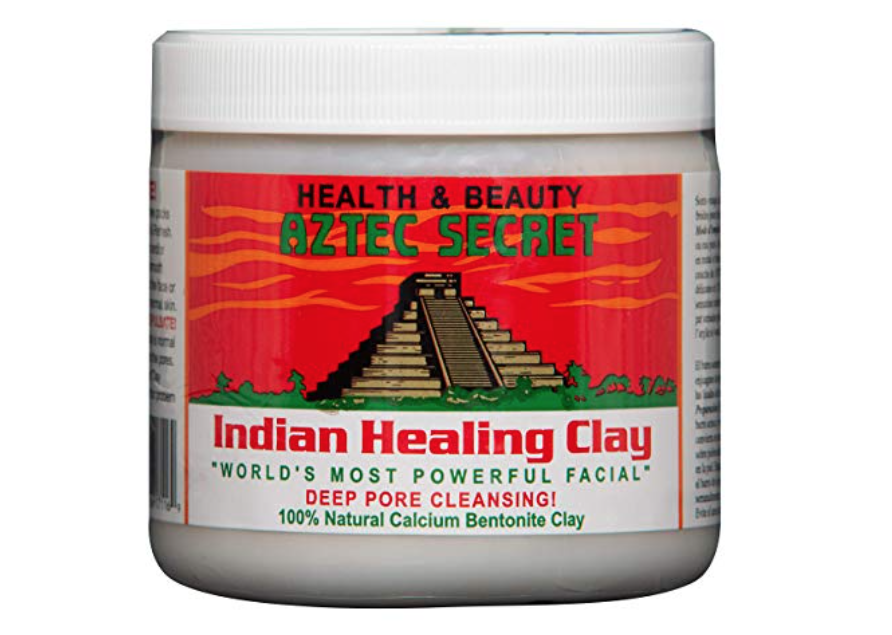 This mask is The Thing that can cure just about any break out. It's 100% calcium bentonite clay in powdered form so you can make it into just about anything. I even use it in my DIY Mosquito bite balm!
The packaging recommends mixing it with apple cider vinegar or water until you create a paste you can apply to the skin. I highly recommend using the ACV instead of water for this. It makes the mask bubble up a bit, and I've found it to be more effective.
Applying the mask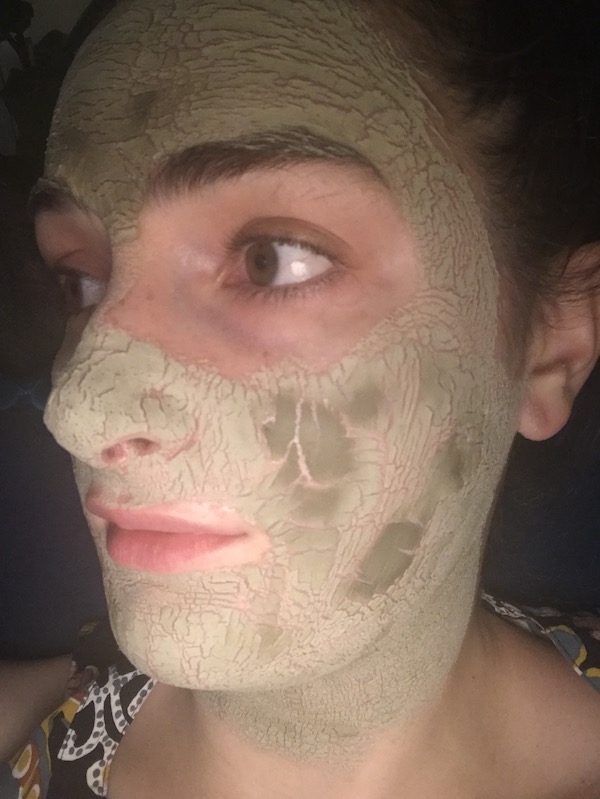 I apply the mat in as thin of a layer as possible around my face and neck. To get a really thin layer I use an old paddle foundation brush, but I've found using a silicone makeup sponge works well too, and is less messy to clean up.
Here's where things get less than pleasant. When you're using the Aztec clay mask for acne and let it fully dry it gets really, really tight. Look at my poor eyeballs, this mask is so tight that it's pulling my eyelids down. It's Intense.
And yes, you can feel your face pulsate as it says all over the packaging.
Mask removal
This mask cracks with any little face movements as well so you'll look and feel like a desiccated sea monster by the time it's done. When you go to remove the mask I highly recommend misting your face with water first to rehydrate the mask. Once the mask is wet it is much easier to remove.
This mask really brings the blood to the surface of your skin. My skin stays red for a solid hour after applying. I usually follow up this mask with my favorite light moisturizer, the Benton Aloe Propolis Soothing Gel. If my skin is really staying red I'll cool things down by ice rolling.
Results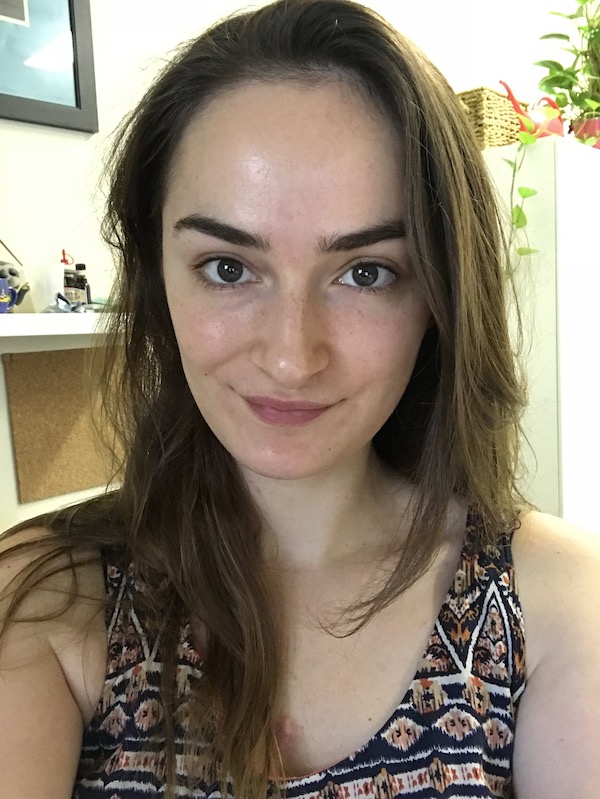 The next day I'm greeted with clear, soft, smooth skin!
Love this article? For more beauty, style, travel, and trending topics check out The Luxury Spot on Facebook. Like us and we'll love you back!