Crunchy hair is the winter hair problem we all dread. Lets' join together and stop this beauty villain.
Everything in winter gets dried out, and sadly, that means a lot of us end up with crunchy hair. Our lips hurt, clothes feel extra itchy, and suddenly we have crunchy, dry, split hair. It's like all the hard work we do to maintain healthy looking and feeling hair flies right out the window come December.
Fear not — we are solving this issue for women around the world. Crunchy hair no more!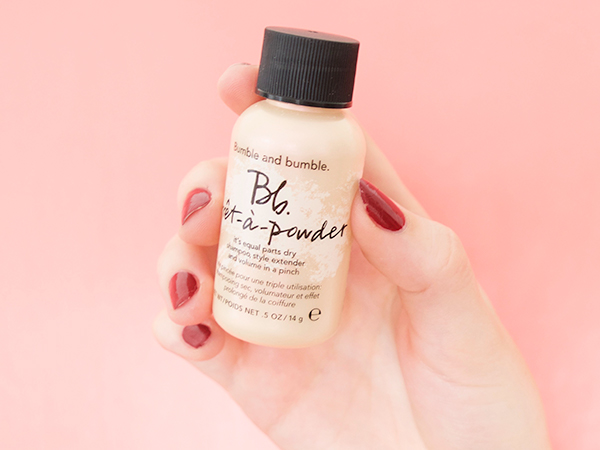 Skip a Wash
Washing your hair is definitely necessary, but it's also drying for your hair. Try to train your hair to go a day or two in between shampoo so you're stripping your hair less often. In the meantime make sure your hair at least looks clean with dry shampoo. We're fans of Bumble & Bumble Pret A Powder.
Switch To Sulfate-Free Shampoo
As board certified dermatologist Dr. Joshua Zeichner told us regarding static hair, sulfate free shampoos are your friend in winter. The suds that cleanse your hair are far less harsh than your standard shampoo so they are less drying to your strands. Therefore you get way less crunchy hair whenever you do shampoo.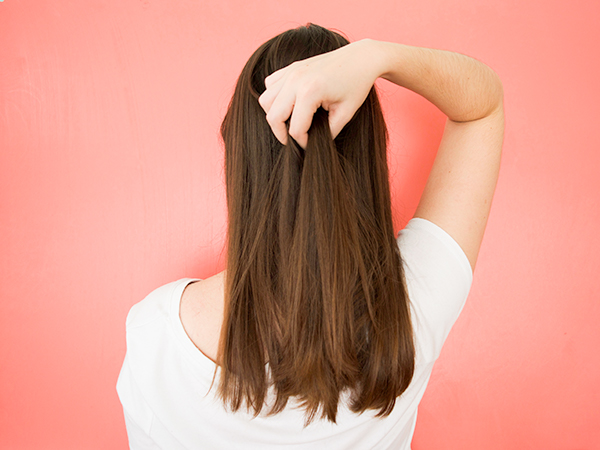 Always Use Protection
Heat styling is hot. Just to put it into perspective, most flat irons top out at 450 degrees, most ovens top out at 500 degrees. To keep from cooking your hair, you need to use some sort of heat protection spray before applying heat to your precious hair. Whatever heat protectant you use, make sure it can handle up to 450 degrees.
Go For Low Heat (Or No Heat)
Or, leave the whole heat styling debacle alone by just not using heat. During winter you'll probably want to at least dry your hair so you don't catch a cold with wet hair. If you're blow drying your hair it's still not a bad idea to use a heat protection spray. Or, you can always dry your hair at a lower temp, it may just take an extra minute or two.
Avoid Chemical Hair Treatments
You don't need to totally refrain from all hair treatments but it's probably not the best idea to go for a new dye job, highlights, and a perm in the same month. That's just asking for crispy, crunchy hair.
Do A Hair Mask At Least Once A Week
If you are a regular in the salon chair for a new color, you should do hair masks. During winter with the especially dry weather you can do a hair mask once or twice a week! Most in shower masks go on just like conditioner and are ready to be washed out in a few minutes.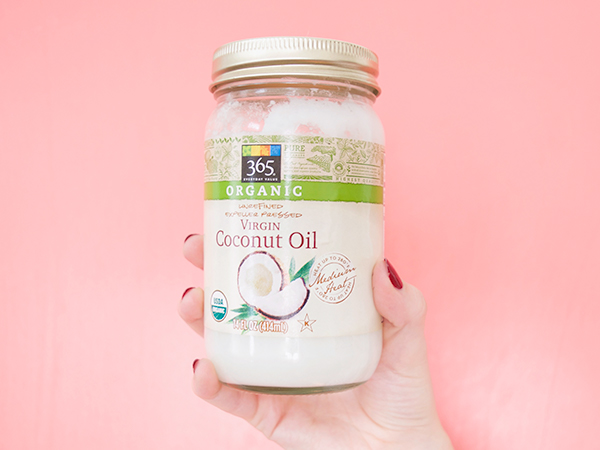 Deep Condition With Oils
Just FYI, your hair probably loves oils. Coconut oil in particular is superb for conditioning away crunchy hair because the molecules are so small it can penetrate all the way through your hair. This means it can help hydrate both the outer protective layer of the hair and the inner core. Try applying a bit of coconut oil to the ends of your hair at night and wash it out in the morning. Do not use coconut oil on your hair within two weeks of using any type of hair dye, though. Dye can't penetrate coconut oil and you'll end up with a weird, patchy coloring effect.
Use A Humidifier
If the problem is a lack of moisture in the air, add it back in! Using a humidifier in winter is not only good for hydrating crunchy hair, but your skin too! You'll wake up with the plump skin of a little cherub, and gorgeous silky hair if you keep that humidifier going.
Trim Off Your Ends
For the ultimate solution to crunchy hair, just cut it off. Sometimes hair gets to the point of no return and there is only so much you can do to hydrate it. In these cases its best to head to your favorite hairstylist for a trim.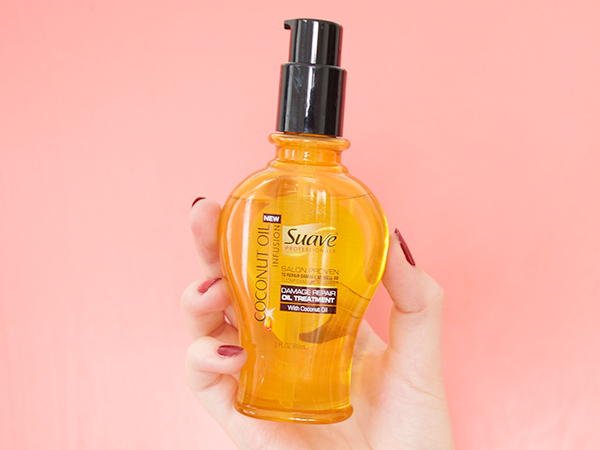 Serums Are Your Friend
Serums are super great in winter. They can coat your hair in an extra layer of protection while sealing in moisture and preventing frizz. For damaged and crunchy hair, try the Suave Coconut Oil Infusion Damage Repair Oil Treatment. It gives you the best of both worlds for added oil hydration and a serum in one.
Love this article? For more beauty, style, travel, and trending topics check out The Luxury Spot on Facebook. Like us and we'll love you back!