This creamy and delicious dish can be served as an appetizer or a dessert. Want something less cheesy? Try this gluten-free walnut crumble! Recipe and image via Saveur.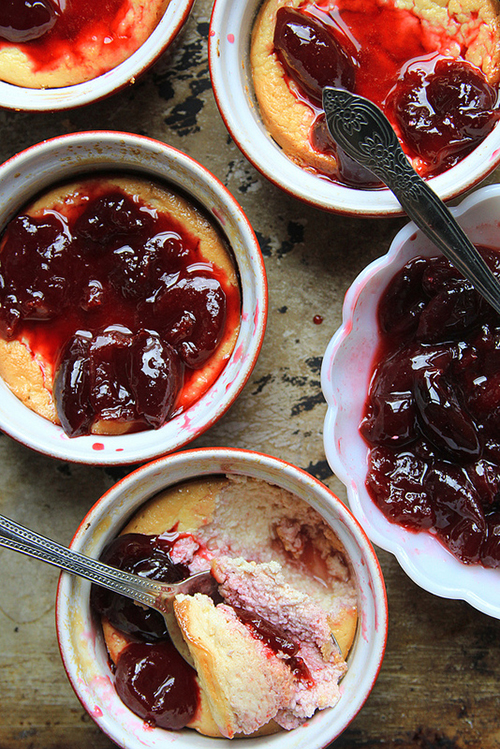 Ingredients:
For the ricotta:
Unsalted butter, for greasing
1½ cups whole milk ricotta cheese, drained overnight
3 tbsp. honey
1 tsp. lemon zest
1 egg
Toppings:
1 cup fresh or frozen cherries, pitted and halved
3 tbsp. sugar
2 tbsp. freshly squeezed orange juice
1 tsp. orange blossom water
For instructions, click
here
.