Barba Streisand is actually the kinky leather-clad BDSM girl you never expected. Scroll through the slides to get your fill.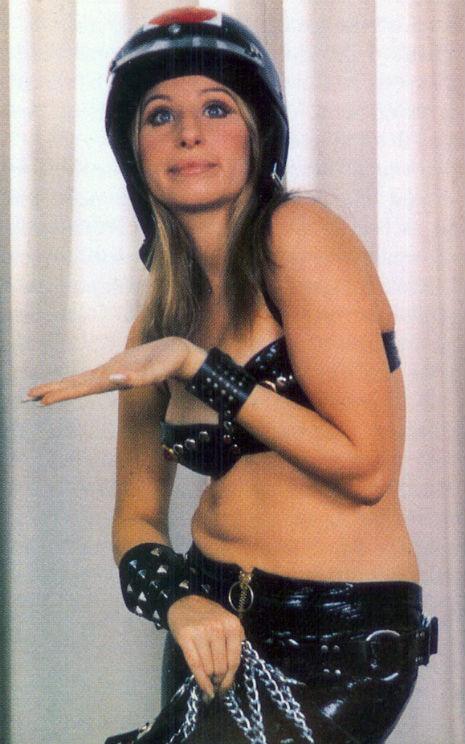 Forgive me for saying what everyone is thinking, but, Barbra Streisand sings all the songs at every bat mitzvah ever. I'm having a hard time digesting her as a "cycle slut" from a 1970 promotional photoshoot for the film The Owl and the Pussycat. Some particularly enjoyable facts:
-Barbra's character in the film was named "Doris."
-Her character stars in an adult movie called 'Cycle Sluts.'
-Barbra smiles awkwardly in most of the photos as if she's actually a 1st grade teacher trapped in BDSM gear for Halloween.
That being said, slutty Barbra is totally going to be my next Halloween costume.