Your bathing suit should be fitted the same way as your bra– proper support means proper beach hotness.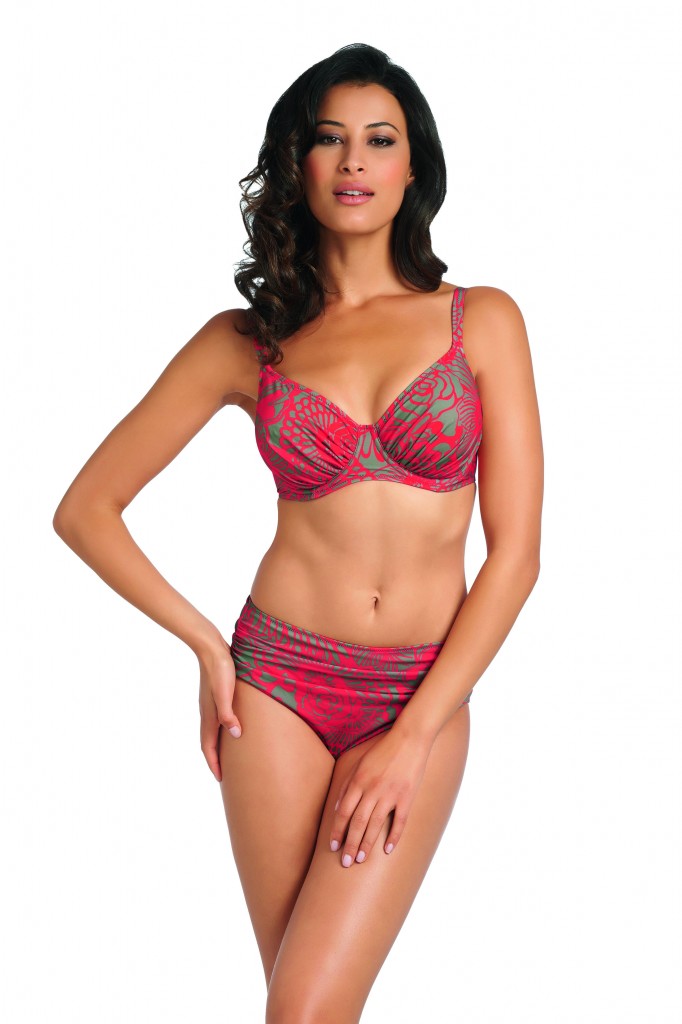 Did you know that 85% of women wear the wrong bra size? It should come as no surprise then that a huge number of women are wearing the wrong bathing suits for their girls. We spend so much time and effort obsessing over the perfectly faux-tanned legs, celluliteless tushies, glam sunglasses, and Hepburn-worthy hats, but wouldn't we all just be that much more confident if our beach foundation, our bathing suit, actually fit right?
READ MORE: Top 10 Nude Beaches in the World
Women of every shape and size can benefit from a proper fit. When I went in for my most recent fitting at Intimacy in NYC, I actually had no idea what size I was. I was halfway through breastfeeding my third child (breast size fluctuates with each child and their feeding demands), still losing baby weight, and generally feeling low on energy, confidence, and motivation to even BE in a bathing suit. I walked into Intimacy thinking I was a 34D in my nursing bra, but within 2 or 3 minutes of a private in-room fitting I learned I was a size 30E. The number and letter were both staggering to me. I wanted to scream out "no way, my ribcage will collapse– don't you know I still need to breathe?" or "E is a letter for faux boobs, not my 'hanging in there' lactation machines!"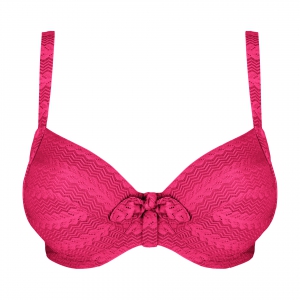 The sales gal next brought me a few bathing suit options in the size she prescribed. I was apprehensive. I mean, why would anyone even want to waste their time trying on a bathing suit in a clearly-wrong band size just to have their too-small boobs fall out of the parachute-like cups? Well, as it turns out, she was right and I was terribly wrong. Had my collective years in a 34D maternity bra all been a sham? Since I hadn't fed the baby in about 2 hours, she recommended we go down a cup size and keep the band size in tact. For the first time since I was about 19 years old, I was wearing a bathing suit that fit properly in all the right areas. No extra fabric hanging off me, no over-spillage or under-boob exposure, no weird bonus cleavage– just a flattering fit.  I'm not positive because there was background music, but I'm pretty sure there was a tingling sensation around my breasts and the faint choir of angels singing. Tiny, boob angels of course.
I know what you're probably thinking– is there anything more awkward than a bra fitting? Well, yes, a ton of other things (like birthing children in a teaching hospital) are far more awkward, and my experience at Intimacy was actually as relaxed and casual as could possibly be. The sales girls make it clear they do this all day long. There's no man-handling, or even hands on breasts in general. They initially size you by the way you're fitting in your current bra, come back with a few options, adjust the band and straps, and then instruct YOU how to adjust your own breasts within the cups. There's far less touching than a middle school date, and it's strangely witchcraft-meets-science to get the perfect fit.
If you've lost or gained anything more than 5 pounds in the past few months, I would totally recommend getting professionally fit for a bathing suit that actually flatters your shape. For a list of locations, check here.