These bonsai skulls are creepy chic.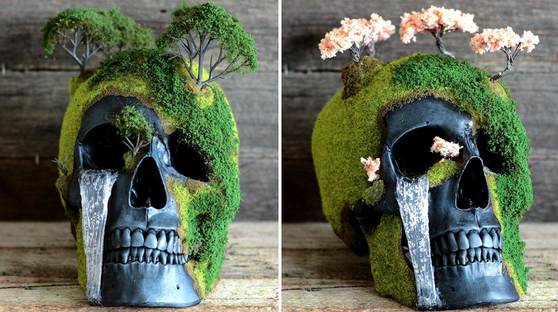 When people walk into my bedroom, one of the things they always say is that my décor is a little dark. I've also been told it looks like a hotel room (which I take as a compliment), and that my sensibilities are a little creepy (also, a compliment). So when I saw these bonsai skulls online, my first thought was 'Do they come in gold?' and if so, where can I clear some shelf space in my little dungeon to put them?
READ MORE: Jonathan Adler's Decorative Hand Sculptures
Created by Jack of the Dust, the Bonsai skulls represent the tradition of 'memento mori', which means 'remember that you can die', in Latin. One of them features a traditional bonsai garden, another is a blooming cherry blossom garden, and the third has a graveyard scene.
If your décor needs a little sprucing up, maybe one of these bonsai tree skulls are just what you need. There is something so poetic about the death-meets-new-life art of this, don't you think? Personally, I think these belong on a mighty shelf perched high above a grand, wooden desk as if to say "mess with my business and this could be you." But who knows, maybe that's why I'm nobody's boss/dictator.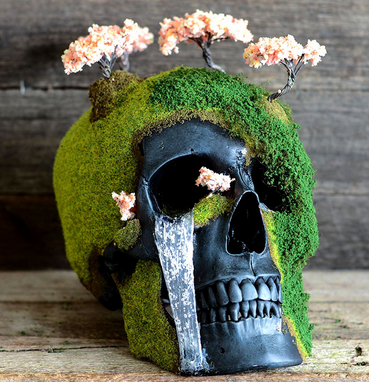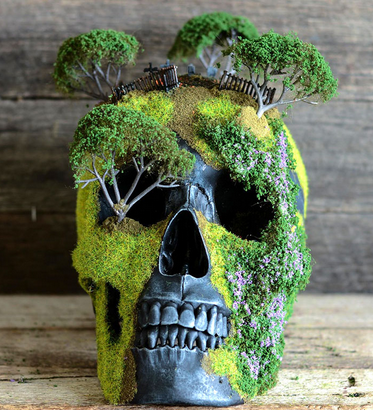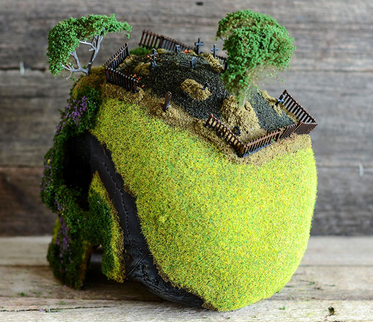 [ via ]