Lots of new fabrics are popping up in the market. We're bombarded with new promos and deals in numerous online shops, seeing upwards of 30 percent discounts on items– and even the occasional buy one get one deal. Why? Because these are the least popular fibers.
If you are new to the upholstery industry, finding the right fabric can be a real challenge between all the recommendations, suggestions, and ideas different experts and internet sources throw at us. With all the fabrics available, how can you decide which is right for you? Let's break down the facts.
Longevity and durability
A fabric's capacity to withstand wear and tear every day, washability, and durability should be of the upmost importance. If the furniture is in heavy use, you must consider this factor. 
Durable Fabrics
Polyester: A durable fabric and easy to maintain. However, its downside has moderate abrasion resistance.
Nylon: Considered to be more durable and has high abrasion resistance. It is easy to maintain like, polyester. 
Acrylic: If you want a fabric for heavy use, acrylic would be the best option. It is very durable and has color fast and easy to clean. 
Olefin: The best option for heavy use of furniture. Similar characteristics as acrylic.
Fabric Types
Upholstery fabrics come in different weights, fibers, patterns, colors, and even treatments to ensure the costumer's taste. Checking fabric's characteristics or properties would help someone pick out the ones that work for them.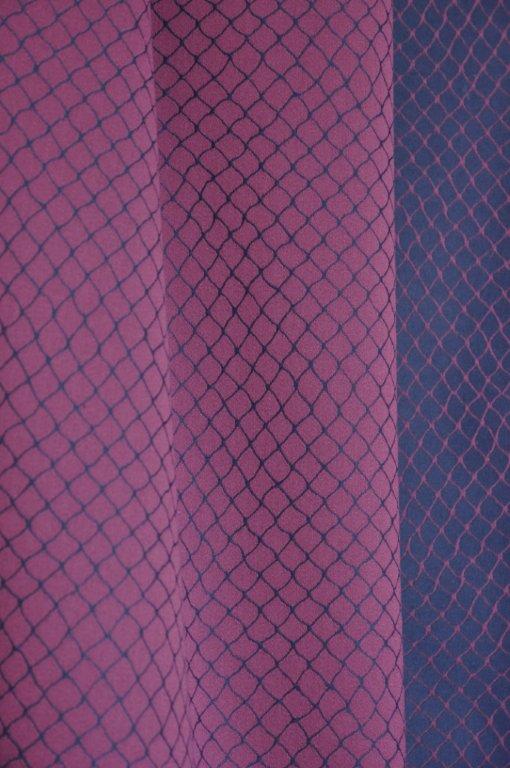 Leathers: Preferred for someone who has pets and children at home. They are easy to clean and offer more comfort over time. The only major downside is that it's more costly.
Chenille: An excellent fabric that can be used in heavy-used furniture. It has great resistance in abrasion but gives out much comfort to the user.
Velvet: A luxurious fabric that can stand up to heavy usage. Velvet is used for an attractive sofa and beddings.
Jacquard: Woven fabric and very durable. Often available in stunning patterns that resonate with fabric texture and style.
Natural fibers: The standard fibres used in upholstery fabrics. Some of them are natural or blended with other fibers.
Cotton: Breathable fabric and budget-friendly. Typically not fade resistant.
Linen: Classic fabric with great longevity. Suitable for heirloom pieces but should not be used for heavy-use.
Wool: Another luxurious fabric with great texture and comfortable to touch; however, might not resist stains that much. You might want to find a stain-resistant treatment or blend.
Silk: One of the most expensive but luxurious fabrics. It shows durability for furniture but should be recommended for daily use. 
Rayon and Viscose:  Adds softness when blended with other fibers but has less durability than other natural fibers.
Fabric care
Traditional washing is not recommended for upholstery fabric once it's applied to furniture. If you happen to receive the manufacturer's instruction for dry-cleaning, you must follow them. You can try to look for stain repellent for the heavier-use piece. Additionally, spot cleaners or other cleaning services are available in case the furniture needs a deep cleaning.
Special Considerations
Things to consider before making a selection on upholstery, especially when someone is suffering from allergy, or you might have children and pets residing in your lovely abode.
Fade resistance
Some rooms get plenty of sunlight, especially when you more expansive and more oversized windows. Might look for a fabric that can sustain its color for a long time. 
Mildew resistance
 Consider the temperature in your area. If you live in a humid climate it is better to choose a fabric that can resist mildew. 
Allergies 
Microfibers are suggested to people who suffer from dust allergies. It is lint-free.
Pets 
Don't use silk when you have pets at home. Aside from being expensive, silk can be easily destroyed when pets want to scratch them.
Think about your priorities when selecting fabric upholstery. As much as possible, plan out your design first and inquire from fabric shops like Yorkshire Fabric shop or seller from eBay to give you more details about their fabric. Most of the fabric shops would hand out sample fabric so you can test them before buying yards of fabric. Be optimistic and explore the word of the fabric industry.
This post was sponsored, but all opinions and thoughts are honest and reflective of the writer.
Love this article? For more beauty, style, travel, and trending topics check out The Luxury Spot on Facebook. Like us and we'll love you back!