Being an adult suuuuuuuucks….or so I've heard. I, myself, am resisting becoming an adult for as long as I possibly can. To that end, I've found a line of all-natural skin, hair and beauty products designed for girls that smell great and get along well with my Hannah Montana vitamins.
Girl Power Beauty products, from Lavish and Lime, are free from harmful chemicals, earth-friendly, not tested on animals – and — a percentage of the proceeds from the sale of each product goes to charity.
Awesome Apple Blossom Deodorant is aluminum-free and I loooooove the smell!! I never thought all-natural deodorants worked, but this is my new favorite!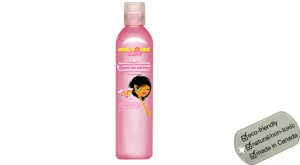 2-in-1 Powerful Pink Grapefruit Shampoo and Conditioner contains real fruit & floral extracts and organic floral water. It's all natural and free from parabens, sulfates, aluminum, bacteriacides, palm oil and harmful chemicals.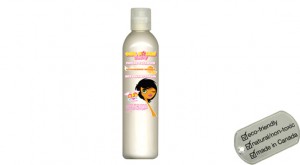 Outrageous Orange Facial Cleanser smells great and is gentle enough to use everyday, but won't dry out your skin.
Disclosure: All products were provided for review. No monetary compensation was received for this review. All opinions belong to the author.