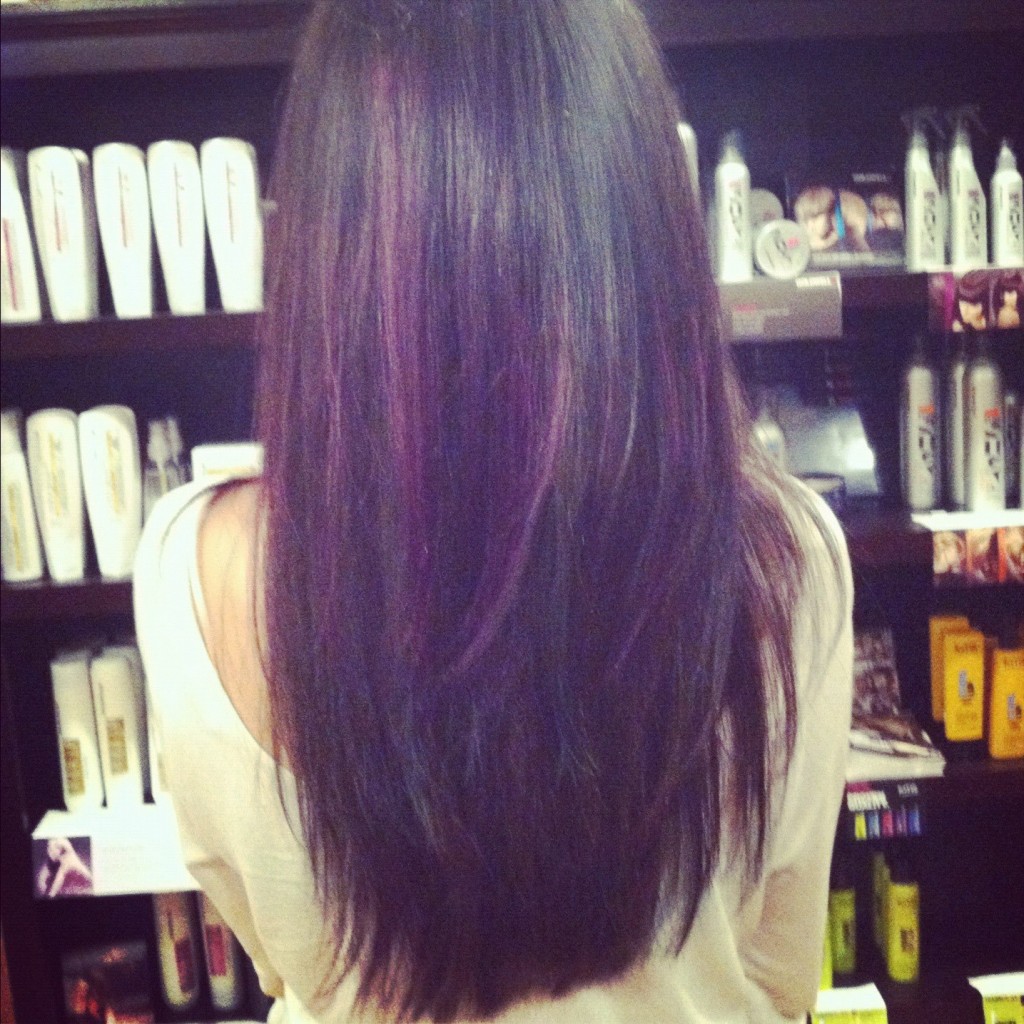 I have never dyed my hair before, so this past weekend I decided to ease into the world of hair coloring with some neutral colors: violet and teal. I am now obsessed with my hair, thanks to the goddess of a hair dresser who gave my tresses a perfectly subtle autumn palette. I want these colors to last forever, so I did some research and gathered three easy tips for making your hair color last.
Use color protecting shampoo. Your color is in good  hands with their specially formulated ingredients. I'll be using Yes To Cucumbers Color Protecting Shampoo – it contains cucumbers and apricots which help keep color intact and vibrant.
Don't wash your hair everyday. You don't have to tell me this twice. Throw on some dry shampoo, and you're good to go. When you do wash it, though, be sure to rinse with cool water – this helps preserve the color.
Stay out of the sun. This is an easy task when you're in NYC in the fall. Too much sun exposure causes your hair color to fade, and no one likes faded teal/violet/brunette in the winter.