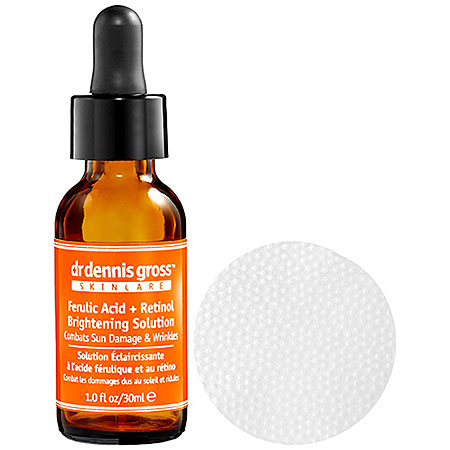 Recently I have been introduced to Dr. Dennis Gross' skincare product "Ferulic Acid + Retionol Brightening Solution." Perfect for all types of uneven skin tone and dull skin (doesn't that secretly describe all of us when we go home and take our makeup off?) This serumdecreases the hyperactive production of pigment, it also helps to reduce and fade dark spots. This professional strength solution is formulated with naturally derived actives that combat all types of uneven skintone.
You can now eliminate dark spots resulting from aging and sun damage with proven antioxidants ferulic acid and retinol, hyperpigmentation and hormonal changes with azelaic amino acid and bearberry, and blemish scars with salicylic acid and willowbark. Created by a practicing dermatologist, the unique, fluid-like delivery system absorbs quickly to treat all skin types. Use daily as an all-over treatment or to target specific areas with the included micro-fiber cotton pads.
You can visit his new office on 5th avenue in the Fall or visit his website here.