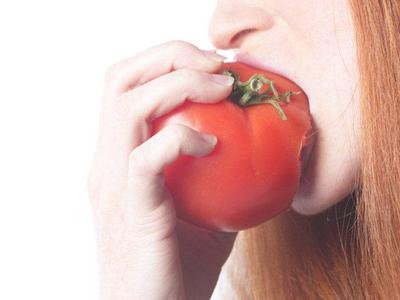 Adult acne is the worst. I mean, it's one thing to have a face that strongly resembles a pizza in high school. It's aceptable. It's what happens when you go through puberty. But at 27? Are you kidding me? I don't know about you, but if I don't take special precautions with my skin (like no fast food past 2am) I wake up with a forehead and chin that both look like a warzone. But, as I'm sure you've heard from your mother and countless commercials on TV, clear skin comes for the inside out. So you know what that means – what are you eating? Here are a few healthy foods you should mix into your diet that are known to help keep acne where it belongs: not on your face.
Cabbage – FIlled with vitamin A and E.
Fish Lettuce – Affective against bacterial infections and therefore will help tone down redness and swelling of acne. You can actually muddle it and put the leaves on affected areas on our face before bed.
Watercress – Same deal as fish lettuce. Add it to your salad when you can.
Carrots, eggplant, pumpkin, tomatoes – Filled with nutrients like vitamin A and zinc, these food work like an exfoliator from the inside out keeping dead skin cells off your epidermis.
Read more here.