This is a photo of Gisele Bündchen multitasking; I use the word "multitasking" loosely here, but the supermodel didn't went she uploaded the photo to her instagram…

Just to remind the common folk on the actual definition of multitasking.
Is this what motherhood looks like??? I've never wanted any children but sign me up. I'm willing to sacrifice it all (size 0 included) to multitask like this. Seriously, look at how relaxed she looks:
Being rich, famous and beautiful is so hard.
Emmy Rossum (Shameless anyone?) was kind enough to voice my opinion to the world. She responded to Gisele's photo with her own "multitasking" photo captioned: "Hey @giseleofficial, I feel ya girl."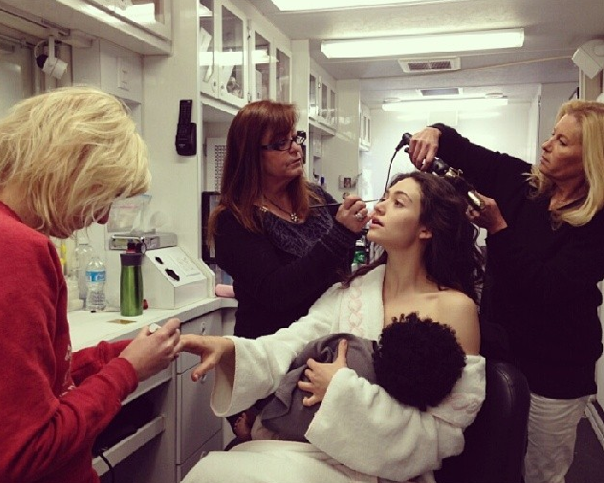 If you can't beat them, join them?
But do you really feel Gisele's pain? 'cause I don't.