Bruges, in Belgium has approved plans to install a beer pipeline under the city.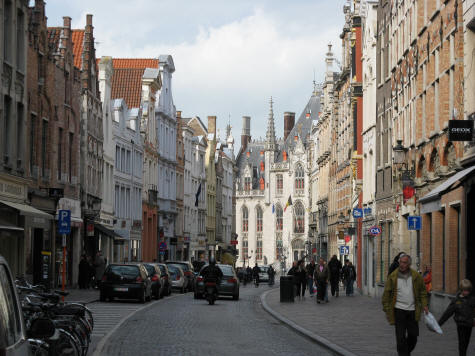 Many people consider beer to be one of the main food groups, and the citizens of Bruges, Belgium are no exception. Fun fact: Belgium is an independent country. #Themoreyouknow
READ MORE: 15 Health Benefits of Beer
The cobbled streets and canal paths of Bruges are world famous, but politicians are tired of huge beer delivery trucks (500 per year) cluttering the roads. Their solution is to build a beer pipeline under the streets to connect the De Halve Maan brewery to a bottling factory two miles away.
The pipeline will pump 1,500 gallons of beer per hour, and take 10-15 minutes to make the journey from the brewery to the bottling plant.
READ MORE: Black Cow: The World's First Vodka Made From Cow Milk
I personally think this is a pretty ingenious plan, and am currently drafting up plans for a vodka pipeline to be built underneath my apartment.
Bottoms up.
[
via
] [
via
]